Personal Care Contracts And SSI Eligibility In Maryland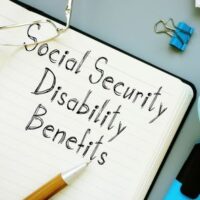 For individuals with a disabling medical condition that prevents them from working, there are two federal programs for disability that the Social Security Administration (SSA) oversees. Supplemental Security Income (SSI) is the needs-based option for individuals. You may qualify if your income and resources are under specified dollar amounts, but the rules prohibit you from spending down your wealth just to become eligible for SSI. If your income and resources are above the threshold, your application will be denied.
However, there is a legal way to spend things down and still qualify for SSI. You can establish a personal services contract with a family member, through which you reduce your income and/or resources by paying for assistance. Working out an arrangement and preparing the essential documents is critical to ensuring eligibility, so retaining a Maryland Social Security disability lawyer is crucial. An overview is also informative.
 Details Regarding Family Caregiving Contracts: Many people are familiar with personal services agreements because they can be part of a strategy for Medicaid eligibility – a public health program that is also needs-based. They play a similar role with applying for SSI. The basic arrangement is that you pay a family member for assistance with tasks that you are unable to handle because of your disability.
You do not run afoul of the SSA rule on transfers of assets for less than fair market value, because your family caregiving agreement will include a suitable amount for services. Once you pay, the funds are no longer considered your property. SSA will look at all transfers of cash for services and measure them according to what someone would pay for similar services, which do not need to be medical in nature. If the amounts coincide, SSA will accept a personal services contract for determining eligibility for SSI.
 Contract Essentials: A family caregiving contract must be in writing to be valid for purposes of meeting SSI criteria, and the agreement will be evaluated according to the contract rules of the applicable state. As such, the specifics on validity, interpretation, and duties under the contract may vary. At minimum, it is critical to include:
The identities of the parties and their relationship to each other;
The amount to be paid and related payment terms;
The services to be provided by the caregiver, including details about tasks, the frequency of delivering care services, and how long the services will be provided;
Details on the amount of time the caregiver will provide services on a weekly or monthly basis; and,
Any other specifics. 
Speak to a Maryland Social Security Disability Attorney About Options  
A summary of personal services contracts and how they can help you qualify for SSI is helpful, but there are many additional details. To learn more about implementing a plan for Social Security disability, please contact the Law Offices of Steinhardt, Siskind and Lieberman, LLC. We can set up a no-cost consultation at our offices in Glen Burnie, Owings Mills, Ellicott City, or Annapolis, MD. After reviewing your situation, we can guide you in making arrangements.