OSHA Violations Put Maryland Construction Workers At Risk Of Serious Injury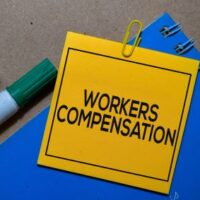 If you guessed that the Maryland construction workplace is among the most dangerous for employees across all industries, you would be correct. According to the Occupational Safety and Health Administration (OSHA), approximately 1 in 5 fatalities in the private sector in 2019 were in construction. This figure continues a years-long trend of construction sites ranking among the top deadliest places to work, and there are many more workers injured for every one that dies.
OSHA is diligent about inspecting and auditing companies, and the agency's 1,850 inspectors will issue citations when they discover violations of safety regulations. The most common infractions might surprise you, so it is a relief to know that you can seek benefits under state law. You should discuss your options with a Maryland workers' compensation attorney if you were injured due any of the following OSHA violations on construction sites.
Fall Protection Regulations 
Falls are behind the most serious workplace injuries and fatalities, primarily linked to falls off high platforms, around elevated workspaces, and into holes or trenches. OSHA regulations require employers to install guards and railing around potential sites of falls, as well as toe-boards along platforms. Plus, a construction company must implement systems for harnesses, safety nets, and handrails. 
OSHA Standards on Scaffolding 
As 65 percent of employees in the construction industry work on scaffolding, compliance with regulations regarding scaffolding and platforms is critical. However, the majority of workers who were injured in construction site scaffold accidents blamed the incident on:
The planks falling or shifting;
Supports giving way;
Slippery surfaces; and
Being struck by a falling object while working on a scaffold. 
Requirements for Ladders at Construction Sites 
OSHA regulations in this area apply to leaning and self-supporting ladders, as well as structures that are built on the job site. There are numerous requirements related to weight, ladder material, sturdiness of rungs, distance between steps, and using ladders around slipping hazards.
Construction Vehicles and Equipment 
Forklifts, lift trucks, back hoes, excavating equipment, aerial lifts, and other vehicles are essential on the construction site. OSHA regulations prohibit individuals from operating this machinery unless they have been properly trained and certified. Violations of the rules on powered equipment puts the operator at risk, as well as any employees working nearby. 
Training on Fall Protection 
While OSHA emphasizes systems and apparatus to protect against falls, the agency will also aggressively enforce its regulations regarding training in this area. Some of the key points are educating workers on safety for:
Use and inspection of ladders;
Design and erection of scaffolding and other platforms;
Fall hazards when working on roofing;
Proper trenching and excavating.
Contact a Maryland Workers' Comp Lawyer About Construction Accidents 
If you were hurt in a construction accident linked to the above OSHA safety violations or related factors, it is crucial to retain experienced legal counsel right away. To learn how our team can help with your Maryland workers' compensation claim, please contact the Law Offices of Steinhardt, Siskind and Lieberman, LLC. We can set up a complimentary consultation to review your situation and advise you on next steps.
Resource:
osha.gov/data/commonstats