"Objective" Evidence of Disability in Maryland Long Term Disability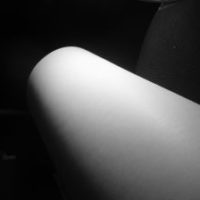 As we've mentioned in other posts, the language of your long term disability plan is controlling in Maryland. An insurer can give itself complete discretion about whether to award benefits. This is one reason it is important to look at your plan documents when you enroll in a plan, and retain an attorney as soon as you become aware that the insurer does not want to pay you benefits. An experienced Maryland attorney can look at your plan language to see whether you can challenge an insurer's adverse decision.
In a 2013 case dealing with interpretation of a disability benefits plan, the court considered whether an employer's short-term and long-term disability benefits plans left a plan administrator with discretionary decision-making authority. The issue in the case turned on whether an employer's group insurance plan required "objective" evidence of disability for an employee to qualify.
The case arose when a senior clinical marketing manager for a medical diagnostics company began to experience fatigue, sleep apnea, hypotension, and weight loss. The medical diagnostics company had a group insurance contract with Prudential, which administered both short and long-term disability benefits plans. The manager participated in both plans, which provided for disability benefits if she wasn't able to perform the material duties of her regular job because of sickness or injury.
Prudential approved the claim and gave her benefits for three weeks. After that, it decided she hadn't provided enough evidence of an impairment that kept her from performing her job. The manager was terminated by her employer. She filed a lawsuit against her employer to obtain short and long-term disability benefits.
She was rehired and allowed to work from home and entered into a settlement agreement with her employer. After she had been working from home for 7 months, she took leave and filed another claim for disability, citing fibromyalgia, dysautonomia, myoclaunus and more. She was paid 7 weeks of short-term disability by Prudential.
Her medical providers offered differing medical opinions about her condition. She was diagnosed with various things, but most of these diagnoses were limited, noting a lack of severity or that she didn't fully meet the criteria or that she was getting better.
Her primary care doctor offered an opinion that her condition was permanent and that she couldn't work. However, Prudential's examiners found that her test results didn't meet standards for impairment and there was no medical explanation for her complaints. The insurer also surveilled her and found that she had opened her own coupon business less than a month after she stopped work and seemed to be able to engage in activities.
The insurer told her that she needed to submit more medical information to get any further benefits. She didn't submit the information in a timely fashion, so the insurer told her she wasn't entitled to more short term benefits. The plan administrator upheld the decision in appeal.
The former manager filed a civil lawsuit against the insurer and her employer. A district court found that the administrator's decision was not an abuse of discretion and that the manager did not create an issue of material fact. The judge entered summary judgment in favor of the employer and insurer. The plaintiff appealed.
The appellate court explained that the long-term disability plan language said that benefits would only be paid to a claimant that submitted proof of continuing disability that was "satisfactory" to the insurer. The insurer argued that the plan gave it unfettered discretion to make a determination about whether a claimant is entitled to benefits.
The appellate court disagreed, explaining that there was an ambiguity about "total disability" because it could be interpreted as requiring either an objective or subjective standard for "satisfactory." It noted that many of the terms were ambiguous, not giving an insured employee notice that the insurer had very broad discretion to deny his or her claim.
The court also ruled that the plan did not require the claimant to submit proof with an "objective component," though it legitimately could have. The court concluded that Prudential could not deny the short or long-term disability claims on the basis that she had failed to submit proof with an objective component.
If you have become seriously disabled and need to file either a disability claim with your insurer or the government, you should consult with an experienced Maryland long-term disability attorney as soon as possible to avoid compromising your case or losing your rights. Contact the attorneys of Steinhardt, Siskind and Lieberman at (866) 902-4111 or via our online form.