Non-Medical Requirements For SSDI Benefits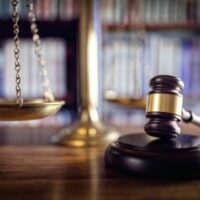 If you are applying for benefits under the federal Social Security Disability Insurance (SSDI) program, you have no doubt focused considerable attention on meeting the medical requirements. According to rules implemented by the Social Security Administration (SSA), you must suffer from a medical condition that renders you unable to work or imposes severe limitations on what work-related tasks you can perform. Your injury or ailment must also be expected to last at least 12 months or result in death. SSA's Blue Book Listing of Impairments contains many different conditions, and you must either meet or equal the description to qualify for SSDI.
However, you might have overlooked the non-medical requirements for SSDI, which are every bit as important as the medical criteria. SSDI is a type of insurance program that you contribute to through deductions from your paycheck, similar to paying premiums. As such, you must pay a sufficient amount of "premiums" through working. The key is your work history, and a Maryland Social Security disability lawyer can explain the details. You can also read on to learn about how the non-medical requirements for SSDI work.
 Calculating Work History 
SSA uses a system of work credits to assess your employment history, and the criteria depends upon your age and when you became disabled. In general, you must have accumulated 40 credits in the last 10 years; this amounts to around 5 years at full time. Younger workers encounter challenges reaching the number of work credits simply due to age, so:
If you are under 24 years old, you need 6 work credits in the last 3 years.
Up to age 31, SSA will look at your work between 21 years old and the date of onset. You must have accumulated at least half in work credits. For instance, a 27-year-old must have at least 3 years of work history accumulating 12 credits.
You will need at least 20 work credits if you become disabled between 31 and 42 years old.
A sliding scale is applied for workers older than 42 years old, adding credits for every year. 
What to do About an SSDI Denial Based on Non-Medical Requirements 
The good news is that, unlike failing to meet the medical requirement, addressing the work history factor is more straightforward. SSA allows SSDI applicants to request reconsideration, so you have the opportunity to have officials take another look. When seeking reconsideration, you can submit details that you omitted and correct any errors. If your application for SSDI benefits was denied:
Get in touch with a lawyer right away. There are deadlines for requesting reconsideration, disability hearings, and appeals.
Review the denial letter carefully, as it will include specifics on why you were not approved.
Collect evidence regarding your work history, including tax returns, pay stubs, and other details. 
Our Maryland Social Security Disability Attorneys Can Explain SSDI Requirements 
For more information on meeting both medical and non-medical requirements for Social Security disability, please contact the Law Offices of Steinhardt, Siskind and Lieberman, LLC. We can set up a non-cost consultation with a lawyer who can provide personalized details.
Source:
ssa.gov/benefits/disability/