Next Steps After A Workers' Compensation Denial In Maryland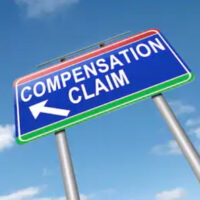 In an ideal world, an employee who is injured on the job or suffering from an occupational disease could file a workers' compensation claim and receive prompt payment. Unfortunately, the road to getting benefits is not always a smooth one. Your claim may be denied by your employer's insurance company, perhaps on the grounds that your medical condition is not work-related or you did not comply with deadlines. The good news is that you do have options to take your claim further under rules established by the Maryland Workers' Compensation Commission (WCC).
However, the next steps after a workers' comp denial are complex. Once your employer and/or insurer contest the claim, you enter the appeals process and may be required to attend a hearing before the WCC. Therefore, retaining a Maryland workers' compensation lawyer is essential for ensuring you receive proper benefits. Some information on the process will help you understand what to expect.
Requesting a Hearing 
After being notified that your claim is denied, you can request that the WCC conduct an additional investigation by conducting a hearing. You will be required to provide evidence that addresses the specific reason that you were denied benefits, so your medical records will likely be a focal point. These documents will include information on:
The specific diagnosis;
All treatment you received, including surgery, rehabilitation, and physical therapy;
Your physical limitations;
Prognosis for recovery; and
Details on maximum medical improvement (MMI).
You will also have the opportunity to present witnesses at the workers' comp hearing, including medical and vocational experts. The WCC will make a decision within 30 days after the hearing.
Rehearing Before WCC 
When your claim is denied or you believe you did not receive the full benefits you deserve, you can ask the WCC to take another look. You will need to request reconsideration within 15 days after receiving notice of the WCC decision, and there is no guarantee that the Commission will take up your case again. Still, if you have new evidence – especially regarding medical treatment – it is worthwhile to ask for a rehearing.
Workers' Comp Appeals in Court 
If the employer or employee is unhappy with the outcome of the WCC hearing process, there is yet another option: Filing a lawsuit in court. You must file the appropriate documents within 30 after receiving notice of the WCC's decision. At this point, you are initiating litigation, which carries with it the familiar characteristics of a trial. Though it may not be wise if you have been denied at every prior stage, you can even appeal to the appellate court.
Speak to a Maryland Attorney About Denied Workers' Comp Benefits 
This overview of next steps after a workers' comp denial is helpful, but you should trust an experienced lawyer for assistance with the process. Our team at the Law Offices of Steinhardt, Siskind and Lieberman, LLC are prepared to tackle the essential tasks, so please contact us to schedule a free consultation. We can meet with you at our offices in Glen Burnie, Owings Mills, Ellicott City, or Annapolis, MD to discuss details.
Resource:
wcc.state.md.us/Gen_Info/WCC_Benefits.html