National Developmental Disabilities Awareness Month: FAQs For Parents Applying For SSI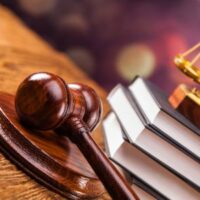 Every March is National Developmental Disabilities Awareness Month (NDDA), a time to raise awareness about ways to engage people with developmental disabilities in their communities. The event also draws attention to the barriers that these individuals still face, which have the adverse effect of creating separation. The sense of disconnect has an especially unfortunate impact on children living with disabilities, who often encounter challenges with education. For 2022, the theme is "Worlds Imagined." Much of the bright, energetic artwork, logos, and imagery were created by disabled individuals through the Art Enables studio in DC.
Parents of children with developmental disabilities are well-aware of the importance of inclusion, but you also understand the financial constraints associated with their special needs. The Supplemental Security Income (SSI) program aims to alleviate some of the burdens, though you might be overwhelmed by the application process. A Maryland Social Security disability attorney can guide you in seeking benefits, and some answers to common questions about SSI are also informative.
What constitutes a developmental disability? The Social Security Administration (SSA) has established rules for determining whether a child is disabled and entitled to SSI. The primary medical criteria are:
The child must have a physical or mental condition that results in significant limitations on activities, mobility, and/or functioning.
The condition must be expected to last at least one year or result in death.
The information needed to meet these two criteria will typically be included in your child's medical records, usually through a physician's diagnosis of the disabling medical condition.
Are there other eligibility rules for children? SSI is a needs-based program, so your child cannot own assets or earn income in excess of the amount set by SSA. However, SSA also considers the financial resources and income available to the family and household. Parents with high net worth may not qualify to obtain SSI, since SSA presumes their assets and income are sufficient to cover the costs of raising a special needs child. 
Will my child qualify for health care assistance? Yes, if your child is approved for SSI, he or she may also be eligible for Medicaid benefits. This is a public health care program, and it is also needs-based. In addition, note that your child may qualify for Medicaid even if turned down for SSI benefits. 
Can my child work while on SSI? One of the most rewarding experiences for a child with developmental disabilities is employment, so SSI recipients can work without disrupting their eligibility by earning too much. Most earnings by the child are not counted as income, and there are additional deductions when he or she is also a student.
A Maryland Social Security Disability Lawyer Can Assist with SSI 
To learn more about applying for SSI as the parent of a special needs child, please contact the Law Offices of Steinhardt, Siskind and Lieberman, LLC. We can schedule a no-cost consultation at our offices in Glen Burnie, Owings Mills, Ellicott City, or Annapolis, MD. After assessing your situation, we can get started on the application process.
Resource:
nacdd.org/ddam1/