Maryland Workers' Comp Settlement: Lump Sum V. Installments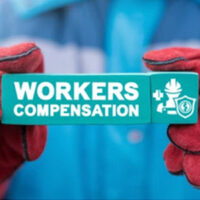 Though the specifics may vary, the procedure for seeking benefits after a workplace accident is similar for injured employees in any industry. According to the Maryland Workers' Compensation Commission (WCC) claim process, you notify your employer about the incident and await the response of your employer and/or insurance company. Qualifying claims may be paid promptly, but you might need to take additional steps and get WCC involved. Upon approval, you will receive benefits on a weekly basis.
However, many Maryland workers' comp claims settle by agreement of the parties. For the employee, a key advantage of settling is certainty and knowing essential financial support will be there during difficult times. When the possibility of settlement arises, there may be the option of receiving benefits via lump sum or installments. It is important to carefully consider what arrangement best suits your situation, and a Maryland workers' compensation benefits attorney can guide you in making an informed decision. A summary is also helpful.
Reasons to Consider Lump Sum: When you reach a settlement agreement that includes provisions for weekly payments, you have the confidence of getting regular benefits. The arrangement is helpful for budgeting and being able to apply the funds in the most appropriate way. Still, it may be in your best interests to consider a single, one-time lump sum payment if:
There are disputed issues between the parties;
Your evidence is light or there are other weaknesses in your case; or,
You have resolved your medical issue and no longer need to seek treatment, i.e., you have reached your Maximum Medical Improvement (MMI).
Your MMI is an important factor because it gives you insight into the future and what medical expenses you may incur. If you have not reached this point and still need treatment, settling for a lump sum may not be the right decision because you do not know whether it will be sufficient to cover the costs.
Additional Points About Lump Sum Settlements: Regardless of whether you agree to a lump sum or weekly payments, it is essential to understand that a settlement is final and binding on the parties. You cannot seek additional amounts, even if your condition worsens. Plus:
If you had been receiving weekly benefits because your initial claim was approved, payments will stop once you agree to settle.
Upon reaching a settlement, you must get approval from the Maryland WCC. Officials will review the agreement and ensure that it is fair. The key is comparing the lump sum amount to what you might receive through weekly benefits.
Consult with a Maryland Workers' Compensation Benefits Lawyer to Learn More
 Settling a workers' comp claim is wise in many cases, but the next decision about an installment plan versus lump sum is also important. For assistance with understanding your options, please contact the Law Offices of Steinhardt, Siskind and Lieberman, LLC. We can schedule a free consultation at our offices in Glen Burnie, Owings Mills, Ellicott City, or Annapolis. After learning more about your situation, a workers' comp benefits attorney will explain how settlements work.
Source:
wcc.state.md.us/PDF/Publications/Claim_flow.pdf