Maryland Employer Duties For Employees Working Outdoors In Cold Weather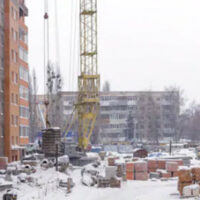 Bone-chilling cold weather can leave you shivering with chattering teeth in just a few short minutes outside, so you can imagine the implications if you need to work in such conditions. During Maryland winters, it is likely that you will find yourself in such a situation if your job requires outdoor tasks. Humans begin to develop frostbite in the extremities when the temperature falls below 5 degrees, and added windchill can lead to injuries in less than 30 minutes. Because of the implications, the Occupational Safety and Health Administration (OSHA) has published guidelines on avoiding the so-called "cold stress" that can lead to injury and death.
These OSHA guidelines describe what employers should do to protect employees, so it is important to be aware of how they impact your options if you suffered injuries. A Maryland workers' compensation attorney can explain the details, though it is also important to understand your rights when working in the cold.
Employer Responsibilities in Cold Weather Work Environments 
Working in extreme conditions can be dangerous, especially in winter when the frigid temperatures are accompanied by precipitation and wind. These factors create the cold stress situation that OSHA strives to prevent, since it can result in frostbite, hypothermia, trench foot, and tissue damage. To protect employees as noted by the guidelines, companies should:
Implement environmental controls, such as radiant heaters and temporary shelters;
Properly train workers on the signs of cold stress and how to monitor them;
Adjust scheduling to avoid extreme cold spells, if possible;
Provide warming areas and plenty of breaks for usage;
Consider providing cold-weather gear in addition to the personal protective equipment (PPE) that is required by law; and
Employ safety measures to address other aspects of working in the cold, including ice, fog, and slippery surfaces.
Tips for Employees Working in Cold Weather 
Understanding the OSHA cold stress guidelines is a step in the right direction, putting you in the position to make specific requests. Plus, employers are legally obligated to provide workers with a safe employment environment, free from recognized hazards. As such, some additional tips will protect your health and your rights:
Take frequent breaks to get warm and out of the elements.
Drink plenty of fluids, avoiding alcohol and caffeine.
Dress in layers, starting with a material that wicks moisture away from skin. Add an insulating layer, followed by clothing that is wind- and weather-resistant.
Make sure to protect vulnerable parts of the body, including the head, neck, and hands.
Do not overlook warmth and protection for your feet, since outdoor work often means walking through ice, snow, standing water, and mud.
Our Maryland Workers' Comp Lawyers Can Advise You on Your Rights 
It is hard to escape the effects of the cold if you work outdoors in Maryland winters, so it is important to take appropriate action if you suffered injuries. To learn more about filing a claim and types of workers' comp benefits, please contact the Law Offices of Steinhardt, Siskind and Lieberman, LLC. We can schedule a no-cost consultation to explain the legal process.
Resource:
osha.gov/winter-weather/cold-stress