Long-Term Disability Rights You Did Not Know You Had Under ERISA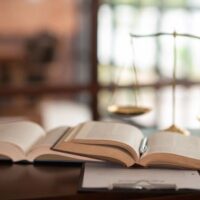 Long-term disability insurance provides a much-needed source of financial support if you are injured or suffer from an illness that prevents you from working. As you can guess, there are many statutes and regulations that cover LTD policies. An important one is the Employee Retirement Income Security Act (ERISA), which applies to many people who have LTD benefits through their employer. You might be familiar with how the law protects you for such perks as health insurance, retirement accounts, and pensions, but many people are not as knowledgeable about ERISA's implications for long-term disability insurance.
When you have access to such a valuable benefit like LTD, you certainly want to understand your rights and protections under ERISA. The statute requires transparency and accountability, so it includes numerous provisions dedicated to meeting these goals. Consult with a Maryland long-term disability attorney to learn more about your benefits, and read on for a review of your rights under ERISA.
 Important Points to Know About ERISA Rights: When your LTD policy is covered by the federal statute, there are numerous protections for employees. As a means of enforcing them and helping the worker obtain crucial benefits, ERISA requires employers and/or plan administrators to comply with rules and regulations. For instance:
Upon being hired, significant changes to your benefits, and other situations, employees are entitled to a summary plan description. This document contains the features and benefits for employees, including LTD insurance. It must also state whether there are any costs to you for coverage.
You must have information or access to specifics on how to file a claim if you are injured or suffer from a disability medical condition.
Once you file a claim under your long-term disability policy, the plan administrator is required to respond by a certain deadline. If the administrator denies your LTD claim in part or in full, you must be notified within 90 days.
After a denial, you are allowed to appeal the decision by the plan administrator. You have 180 days from the notice of denial to do so.
Some LTD plans include options for additional appeals that are internal and managed by the administrator. The deadlines for these appeals may be shorter than the initial appeal required by ERISA.
Once you go through all stages of appeal, you are considered to have exhausted your administrative remedies. You can file a lawsuit in court against your employer or the plan. 
Plans Covered by ERISA: Most employer plans for LTD insurance are governed by ERISA, but there are some exceptions. For one, when the company does not contribute to the plan, it may not fall under ERISA.
Contact a Maryland Long-Term Disability Lawyer About ERISA Rights
This information about ERISA and your LTD insurance is helpful as an overview, but you can trust the Law Offices of Steinhardt, Siskind and Lieberman, LLC to provide personalized advice. To learn more about our legal services, please contact our Maryland offices in Glen Burnie, Owings Mills, Ellicott City, or Annapolis, MD. We are happy to set up a free consultation to discuss details.
Source:
dol.gov/general/topic/retirement/erisa#:~:text=The%20Employee%20Retirement%20Income%20Security,for%20individuals%20in%20these%20plans