Know Your Employer's Duties To Protect Yourself After A Workplace Accident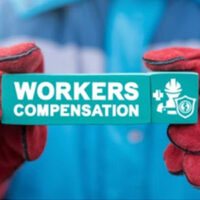 When you are injured in a workplace accident or develop an occupational illness, your first priorities are seeking proper medical care, getting on the road to recovery, and returning to your job as quickly as possible. Fortunately, you have support with all of these objectives through Maryland workers' compensation laws. By following the regulations on notifying your employer, filing a claim, and other requirements, you can obtain monetary benefits for your medical costs, wage replacement, disability, and other losses.
However, your legal obligations are just one side of the issue under workers' comp laws. There are certain duties that apply to your employer and, while your Maryland workers' compensation attorney will handle the details, you may want to know what they are. You can better assess your own situation when you understand your employer's obligations, so an overview may be helpful.
Employer Duties Under Maryland Workers' Comp Laws: The primary obligation for companies is carrying workers' compensation insurance, a requirement which applies to all employers with limited exceptions. The insurance policy is the source you turn to for monetary benefits after suffering from a work-related medical condition. In addition:
Your employer is required to have a supply of the required workers' compensation forms, so employees can easily report an injury or illness.
When you report your medical condition, your employer has 10 days to file a First Report of Injury form with the Maryland Workers' Compensation Commission (WCC) and the insurance carrier.
Within 21 days thereafter, your employer and/or insurer must either pay workers' comp benefits OR contest the claim.
If your employer does deny benefits, the company must participate in the hearing process before the WCC. 
Employee Obligations: There are certain tasks on your end as well if you are seeking workers' compensation benefits, starting with notification requirements. You must inform your employer of your injury within 10 days after an accident, though the best practice is to notify the company as soon as possible. Other key deadlines include:
If you are a surviving family member of an employee that died because of a workplace medical condition, you have 30 days to inform the employer.
For occupational diseases, you have one year from the diagnosis or discovery of the illness.
With respect to filings with the WCC, you have 60 days to file your Employee Claim Form C-1 and physician's report after an injury-causing workplace accident. You must file a claim for occupational diseases within two years, and survivors have 18 months to submit documents to the WCC after a family member dies.
Count on a Glen Burnie, MD Workers' Compensation Lawyer to Advocate on Your Behalf 
You are in a better position to evaluate your own options as an employee when you know what is required of your employer under Maryland workers' comp laws. Still, retaining experienced counsel is essential for the details, especially if your claim is denied or you must take next steps to obtain the benefits you deserve. To learn more about your rights, please contact the Law Offices of Steinhardt, Siskind and Lieberman, LLC to schedule a consultation.