Judge Awards Social Security Disability Benefits Based on Use of a Cane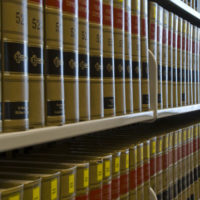 Claimant X, a 53-year old man, had limited education and transferable skills. He experienced constant right leg pain as a result of a gunshot wound several years earlier. Claimant X experienced leg pain with standing, walking, sitting and sleeping. Because of his insurance status, he was unable to afford pain medications or go to frequent doctor visits.
The Social Security Administration sent Claimant X for a Consultation Exam to evaluate the affects of his leg pain on his ability to work. The Doctor found Claimant X was able to lift and carry up to 10 lbs frequently and 20 lbs occasionally. The Doctor also noted Claimant X required a medically-necessary cane to ambulate. Based on the weight the Doctor felt he was able to lift, Claimant X was able to work in a light-duty occupation.
Social Security Rule 83-10 defines light work as "lifting no more than 20 lbs at a time with frequent lifting or carrying of objects weighing up to 10 lbs." Further, light work also entails "the use of arms and hands to grasp and to hold and turn objects." Judge Connelly in Cobb v. Astrue cites 20 C.F.R. 404 stating that "the requirement to use a hand-held assistive device may also impact the individual's functional capacity by virtue of the fact that one or both upper extremities are not available for such activities as lifting, carrying, pushing and pulling." 2013 WL 990323.
Based on his use of a cane, Claimant X was limited to sedentary work only because he was unable to use his hands to perform light work. Using the Social Security Vocational Guidelines rule 201.09, Claimant X, who was closely approaching advanced age(age 50 or over), had limited education and unskilled previous work, the Social Security Administration's Judge found him to be disabled.