Is There An Offset If I Receive Long-Term Disability And SSDI Benefits In Maryland?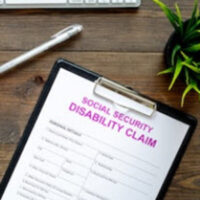 For many individuals who suffer from a disabling medical condition, there are two options they can turn to for financial assistance while unable to work:
Social Security Disability Insurance (SSDI), a program administered by the federal government; and
Long-term disability insurance through a private company, which may be part of your employment benefits or purchased by you.
Each of these sources can provide essential support when you need it most, and they can even work together to prevent extreme financial hardship. However, the relationship between SSDI and long-term disability is a tenuous one. Receiving payments through one program could affect your interests related to the other, so it is wise to allow a Maryland Social Security disability lawyer to guide you through the legal complexities. You might also find it useful to understand the basics about how offsets work in this context.
SSDI and Long-Term Disability Overlap 
It is often the case that you will qualify for both the federal program and benefits under LTD, but timing is a key consideration. Depending on the terms of your long-term disability insurance policy, there may be a wait period of six months or more before you receive payments. However, getting approval for SSDI often takes much longer – especially since almost one-third of applications are rejected by the Social Security Administration (SSA). While you await word on your SSDI claim, you can at least receive financial assistance from LTD benefits. 
LTD Policies and the "Offset" Provision 
Due to the overlap described above, you are essentially "double-dipping" if you accept benefits for SSDI and LTD. For this reason, most long-term disability insurers will include an offset provision that affects your benefits. Therefore:
You may be required by your LTD policy terms to apply for SSDI, so it is not just an option.
If and when you are approved for SSDI, your LTD monthly payments will be reduced by the amount of your federal benefits. Basically, you receive the same amount – it just comes from two different payors.
Paying Back the Offset 
The true impact of the offset comes when you are approved for SSDI benefits, and your payments include past-due amounts. On top of application processing time, there is also a five-month waiting period before you receive payments from SSA. When you do receive your federal benefits, most LTD policies will require you to pay back the difference between what the company paid you and the amount SSA pays you. You can avoid surprises by discussing your situation with a lawyer. 
Set up a Consultation with Our Experienced Maryland SSDI Attorneys 
This overview should help you understand some general concepts about offsets under SSDI and long-term disability insurance, but the details are much more complicated. When you realize the implications of receiving benefits under both, you can see the need for experienced legal representation. If you have questions, please contact the Law Offices of Steinhardt, Siskind and Lieberman, LLC. We can schedule a free case evaluation at our offices in Glen Burnie, Owings Mills, Ellicott City, or Annapolis, MD.