Is Obesity a Disability for Purposes of SSDI?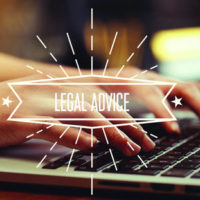 Social Security Disability Insurance (SSDI) is a federal program intended to provide financial support for individuals who struggle to work, have paid into the Social Security system, and meet other eligibility factors. One requirement is that you must have a qualifying medical condition. The Social Security Administration's (SSA) Listing of Impairments contains a wide range of illnesses and injuries that may entitle you to benefits, and there are additional ways you may be eligible for benefits.
Generally, your medical issue must be one that creates obstacles to employment, so being overweight could be a qualifying condition. However, there is much more to the question of whether you can receive benefits, so it is important to discuss your situation with a knowledgeable Maryland SSDI attorney right away.
Obesity and Additional Conditions 
Obesity was once an impairment officially recognized by the SSA, but it was removed from the Listing of Impairments in 2009. On its own, excessive accumulation of body fat may not be severe enough to prevent you from working. Still, obesity may be associated with another condition that makes you eligible for SSDI benefits. If your weight prevents you from performing work-related tasks, such as standing for considerable lengths of time or walking, you may be able to make a case for SSDI benefits to the SSA.
In addition, the SSA recognizes certain types of mental and emotional disabilities. Obesity can have a profound impact on your interactions with customers, co-workers, supervisors, and others you encounter in the workplace environment. 
SSA Rulings 
When a medical illness or injury does not appear on the Listing of Impairments, the SSA must turn to other sources for guidance in making a disability determination. SSA Rulings provide detailed information on how claims examiners should apply the laws and evaluate medical conditions. There is a Ruling on obesity and how weight should be evaluated when assessing claims. It includes a finding that people who suffer from extreme weight-related conditions may endure a disabling medical issue that prevents them from working. 
BMI and Obesity as a Disability 
SSA claims examiners review a person's body mass index (BMI) when considering eligibility for benefits, which is essentially a comparison of weight versus height. The highest level, at BMI of 40.0 or above, presents considerable medical risks. Your weight may contribute to medical conditions of the musculoskeletal system, such as arthritis and spinal disc disease. These issues may constitute disability for purposes of SSDI. You may be able to obtain benefits if these conditions restrict your work tasks, whereas you may not be approved for SSDA on the basis of your weight alone. 
Discuss Obesity with an Experienced SSDI Attorney 
If you are significantly overweight and struggling to perform work-related tasks, you should consider your options for SSDI benefits. A skilled SSDI lawyer can help by reviewing your situation, assisting with paperwork, and filing your claim with SSA. For more information, please contact Steinhardt, Siskind and Lieberman, LLC. Our legal team is happy to set up a free consultation at our Maryland offices in Glen Burnie, Owings Mills, Ellicott City, or Annapolis.