How to Prepare for a Continuing Disability Review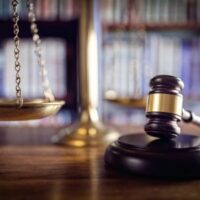 You might expect that getting approved for Social Security Disability Insurance (SSDI) or Supplemental Security Income (SSI) is the conclusion of the application process for disability benefits. However, while you may be receiving benefits, the Social Security Administration (SSA) keeps your case open. There is the possibility that you may recover from your condition and be able to work to support yourself, at which point you no longer qualify. To ensure that only those who are eligible will receive benefits, SSA conducts Continuing Disability Reviews (CDRs) periodically.
It seems daunting when you receive a notice that you must participate in a CDR, knowing that you could lose your SSDI/SSI benefits. Fortunately, if you still qualify, the CDR should not be an issue when you have experienced representation on your side. You can trust your Maryland Social Security disability lawyer to handle legal tasks and advise you, but these tips will help you prepare for a CDR.
Work with Physicians: You should be communicating and coordinating with health care providers regarding your disability anyway, but doing so can also support you in a CDR. It is important to stay on track with your care plan, attend all physician's appointments, and follow all doctor's orders for care and therapy at home. Plus, because a key focus in the CDR is whether you can work, you need to communicate your limitations to your provider.
 Carefully Maintain Medical Records: SSA will meticulously scrutinize your medical information to determine whether you still qualify for benefits, and the review may be just as detailed as your original application. It will help to ensure your medical documents are accurate, up-to-date, and organized. You should expect to provide:
Lab and pathology tests;
X-rays, CT scans, MRIs, and other imaging tests;
Medical history;
Doctor's notes; and,
Many more. 
SSA retains the medical records you submitted with your initial application for SSDI/SSI benefits, but it is important to provide all new information before the CDR.
 Complete SSA Forms: You will receive a form to complete as part of the CDR process, and the details depend on the nature of your disability.
If you suffer from a disabling medical condition that is not likely to improve, you will receive the short form questionnaire. You must answer questions about your ailment and medical treatment.
When your condition is one that is likely to improve, SSA will dig deeper with a long form questionnaire. You will be required to provide information about your medical condition and care, as well as details on your potential recovery and ability to work at a level of Substantial Gainful Activity (SGA).
Trust a Maryland SSDI/SSI Attorney for Help with CDRs
CDRs are required for most Social Security disability benefits, so it is good to be prepared when SSA wants to check your status. For more information, please contact the Law Offices of Steinhardt, Siskind and Lieberman, LLC to set up a no-cost case review. An SSDI/SSI lawyer can meet with you at our offices in Glen Burnie, Owings Mills, Ellicott City, or Annapolis, MD.