How Much Does It Cost to Hire a Maryland Social Security Disability Attorney?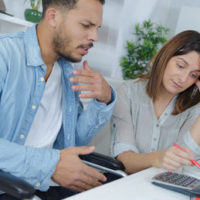 Even when you believe you may be entitled to Social Security Income (SSI) benefits for a disability, there are some challenges you face with enforcing your rights. Without a legal background, you may not understand the application process or know where to begin. The logical step would be to retain an experienced Social Security disability lawyer in Maryland, but you may hesitate to hire one; you might assume that the costs could be considerable. If you are already out of work and dealing with financial hardship, the last thing you want is to spend more on legal fees.
However, you would probably reconsider this assumption once you know how SSI disability lawyers charge. The cost is worth the investment because these legal professionals typically charge on a contingency basis. An overview of the arrangement should be useful.
Overview of Contingency Agreements 
Generally, a contingency arrangement is where a lawyer charges against the amount a client recovers in a lawsuit. These are common in personal injury claims, where you might hear the phrase: "You don't pay unless we win your case." Many SSI disability attorneys also use a contingency fee agreement when filing an application, attending hearings, and pursuing appeals in the event that you are denied benefits. However, unlike personal injury cases, lawyers that represent claimants are bound by the Social Security Administration's (SSA) regulations.
Calculating a Contingency Fee Under Maryland Law 
If you retain an SSI disability attorney to assist with your disability claim, application, or appeal proceedings, the SSA limits the fee to 25 percent of the past-due benefits to which you are entitled. The fee is further limited by a cap, so your lawyer cannot obtain more than $6,000 to represent you.
It is critical to note that your lawyer is only paid out of your backpay benefits in a disability claim, meaning that an attorney will not continue to deduct a fee going forward. If you are not entitled to any past due benefits, this rule means the attorney does not collect a fee.
Exceptions and Adjustments for Out-of-Pocket Costs 
There are some exceptions to the contingency fee regulations established by the SSA:
A lawyer may file a fee petition to receive a fee in excess of $6,000 if he or she files a fee petition and obtains approval from the SSA;
If you are not awarded backpay for SSI disability, an attorney can file a petition with the SSA to obtain fees from other amounts you may collect; and,
SSI disability attorneys may collect funds beyond the 25 percent where they incur out-of-pocket expenses for representing you. These expenses may include:

Costs for obtaining medical records;
Copying fees for school, work, or other records;
Postage;
Costs related to physical examinations necessary to prove your claim; and,
Any other amounts an attorney must advance in order to succeed in obtaining your benefits.
Discuss Contingency Fees with a Maryland Social Security Disability Attorney
The knowledgeable SSI disability lawyers at Steinhardt, Siskind and Lieberman, LLC work on a contingency fee basis. You do not pay anything unless we succeed in getting the benefits you deserve under the law. We also offer a free consultation at our Maryland offices in Glen Burnie, Owings Mills, Ellicott City, or Annapolis, so please contact us to schedule an appointment.
Resource:
sa.gov/representation/fee_agreements.htm