How Do I Pay for a Maryland Social Security Disability Lawyer?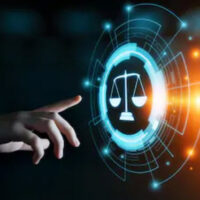 If you have looked into your options under the Social Security Disability Insurance (SSDI) or Supplemental Security Income (SSI) programs, you can see the benefits of retaining legal counsel for help. Social Security Administration (SSA) regulations on eligibility are strict and the application process complicated, so the risk of errors is high. Of course, if you do qualify for Social Security disability benefits, you are likely unable to work. Paying for legal representation is obviously a significant concern.
The good news is that SSA officials understand the financial strains of someone applying for SSDI/SSI. Therefore, the rules allow Maryland Social Security disability attorneys to offer flexible payment options. The terms are incorporated into a written fee agreement, and they are favorable to you when going through the complex application process. A summary on how you pay for legal fees provides some background.
Contingency Fees: Knowing the financial difficulties, lawyers use a contingency fee arrangement when taking on representation. SSA rules prohibit you from being required to pay anything up front for legal services, though you might be required to deposit an amount for out-of-pocket expenses the firm incurs.
A contingency fee means you only pay if you are approved for benefits by SSA. There are two limitations on the amount an attorney can charge, which is the lesser of:
25 percent of the amount you receive as backpay; OR,
The maximum cap of $7,200.
Requirements for Legal Fee Agreements: All agreements to provide legal services must be in writing and signed by you. It should also state what out-of-pocket expenses you pay, such as for copying, postage, and related costs. When you are required to deposit an amount for expenses, the agreement will provide details on the trust account where the funds will be held.
SSA Approval: Once you review and sign the fee agreement, it must still go through review by SSA. If the document meets all requirements, it will be approved. Once your case concludes and you are approved for benefits, your lawyer will file a fee petition. This must also be approved by SSA before the 25 percent of $7,200 will be deducted from your backpay.
 Complicated SSDI/SSI Claims: Any application can be complicated, but some cases for Social Security disability are extremely intense. The matter may go through reconsideration, multiple disability hearings, and various levels of appeal.
In such a situation, the investment in your case is much more significant. SSA allows an attorney to file a fee petition to be awarded fees above the cap, and it may approve in appropriate situations.
Our Maryland SSDI/SSI Lawyers Can Provide Details on Billing
This overview about written fee agreements for Social Security disability is helpful, but you will certainly want additional information about how the rules affect your particular case. Our team at the Law Offices of Steinhardt, Siskind and Lieberman, LLC will explain all details, so you know exactly what to expect with legal fees. For more information on our services for SSDI/SSI applicants, please contact us to schedule a free consultation with a skilled attorney.
Source:
ssa.gov/benefits/disability/