How Do I Pay A Maryland Workers' Comp Lawyer For Legal Services?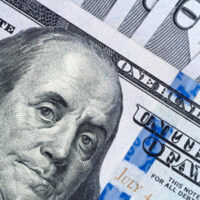 If you suffer from a work-related medical condition and need to retain a Maryland workers' compensation lawyer, it is understandable that you have concerns about how to pay for legal services. You have already incurred bills for medical treatment and may be continuing to receive care. Plus, your work-related injuries or occupational disease may prevent you from working. Considering the financial hardship, you probably expect that legal representation is out of reach and you will need to handle the workers' comp process yourself.
Do not let concerns about your financial condition prevent you from getting help with your claim. State worker's compensation laws include provisions on payment of attorneys' fees in Maryland, and they protect injured employees. The following information about paying for legal services should convince you to set up a consultation right away.
Maryland Law on Paying Workers' Comp Lawyers 
Initially, you should note that the state statute works according to a contingency fee basis. The laws recognize that workplace injuries put you in a tough financial spot, so they provide that you pay your attorney a percentage of the monetary benefits that you ultimately recover. If your claim is not approved, you pay nothing.
However, the Maryland Workers' Compensation Commission (WCC) imposes a limitation on the percentage a lawyer can set for a contingency fee. You will not be required to pay more than 10 to 20 percent, based upon a fee schedule that assesses the type of benefits and amount recovered. Note that certain expenses may also be deducted from your award for benefits, such as costs for:
Copying medical records;
Documentary discovery;
Conducting depositions and hiring a court reporter;
Retaining medical and vocational experts; and
Hiring a physician for an independent medical examination (IME).
In addition, there is a cap on the total amount your attorney may recover. A lawyer must file a petition to request any legal fees in excess of the fee schedule. This may be appropriate for claims involving death benefits or complex cases that go to numerous hearings and appeals.
Legal Services Your Workplace Injury Attorney Provides 
When you know that some of your workers' comp benefits will go to your lawyer for legal fees, you certainly want to know what he or she will be doing to support your rights. The among may cover such tasks as:
Conducting an investigation and gathering evidence;
Reviewing medical records;
Negotiating with your employer's workers' comp insurance company;
Taking next steps with the WCC;
Representing you during mediation, if required; and
Advancing your workers' comp claim through the appellate process.
Contact Our Baltimore County, MD Workers' Comp Attorneys for More Information 
Concerns and anxiety about paying a lawyer should never be the reason you do not retain legal representation for a Maryland workers' comp claim. At the Law Offices of Steinhardt, Siskind and Lieberman, LLC, our firm offers a free consultation and we strictly comply with rules regarding payment of fees. Please contact our office today to set up your appointment with an experienced attorney.
Resource:
wcc.state.md.us/PDF/Regs/14.09.01.25_Blackline.pdf