How Do I Get Approval For SSDI/SSI If I Cannot Afford Health Care?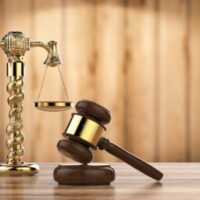 For the most part, it is impossible to get approval for either Social Security Disability Insurance (SSDI) or Supplemental Security Income (SSI) if you do not have medical documentation. It may be true that no one knows your disabling condition more intimately than you, but the Social Security Administration (SSA) requires solid, documentary evidence from a health care provider. If you cannot afford to visit a doctor for a diagnosis and/or treatment, there will be a substantial lack of medical records that almost guarantees a denial.
Fortunately, there may be other options for getting medical care for a disabling condition. You may benefit from a health and well-being standpoint, but even more important is the medical records that you generate by visiting a doctor. A Maryland Social Security disability lawyer can assist with your application, and you also improve your position when you:
Apply for Medicaid: If you qualify based upon your personal net worth and income, you may qualify for Medicaid – the federal government's needs-based public health program. Eligible individuals may get approval within 30 days, at which point you can visit a physician.
 Seek Other Public Benefits: There are many other federal, state, and local programs that offer income assistance to pay for food, utilities, and certain health benefits. If you do not qualify to get medical care through these programs, at least you get financial support in these areas – and can divert other income toward seeing a doctor. 
Apply Your Emergency Care Benefits: If you do have medical insurance but it only covers emergency treatment, you might use this coverage to generate medical records. When you head to the hospital ER or an urgent care center, health care professionals may conduct tests, lab screenings, and dictate physician notes that could be helpful for your SSDI/SSI claim.
 Look Into Low-Cost Clinics: There may be providers in your area that offer installment payment plans or reduced fees for patients who do not have medical insurance. These clinics are partially funded by donations, tax dollars, and other sources, enabling you to receive treatment for less. 
Leverage the Consultative Exam: If you have already applied for Social Security disability and were unable to provide sufficient medical evidence, SSA may request you to attend a consultative exam. The physician that conducts this examination will evaluate your condition and may conduct tests, but you will not receive treatment for your condition. The advantages are that you generate medical records AND the opinion of the doctor holds a lot of weight with SSA.
A Maryland SSDI/SSI Attorney Can Help with the Approval Process 
Regardless of whether you can afford to see a physician, you still bear the burden of proving your disabling medical condition when applying for Social Security disability benefits. For assistance and advice on options, please contact the Law Offices of Steinhardt, Siskind and Lieberman, LLC to set up a no-cost consultation with a member of our team. We are happy to meet with you at our Maryland offices in Glen Burnie, Owings Mills, Ellicott City, or Annapolis.
Source:
ssa.gov/benefits/disability/