How Do Family Benefits Work For Social Security Disability?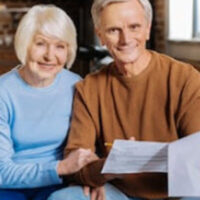 When a person who has been contributing to the household becomes unable to work because of a disabling medical condition, there are consequences for entire families. The Social Security Administration (SSA) recognizes these adverse effects, which is why it is possible for family members to qualify for benefits under the Social Security Disability Insurance (SSDI) program. If the primary applicant is approved, certain relatives may also receive amounts as support once a primary earner is no longer able to work.
You know that SSA regulations are strict, and extremely complicated rules also apply when reviewing family benefits for SSDI. However, if a member of your family qualifies for benefits, it is critical to take advantage of your options. A Maryland Social Security disability lawyer can explain details about the criteria and how to apply, but an overview of family benefits for SSDI is useful.
Family Members Entitled to SSDI Benefits: Once an applicant is approved for SSDI, it is possible for relatives to apply for and obtain benefits based upon the applicant's work history. Qualifying individuals include:
The disabled person's spouse, if aged 62 or older;
A spouse of any age who is taking care of a disabled child; and,
An adult child who became disabled before age 22.
In addition, an ex-spouse could be entitled to benefits if:
He or she is at least 62 years old;
The marriage lasted at least 10 years;
The ex-spouse is unmarried; and,
The ex does not qualify for other Social Security benefits. 
Note that Social Security benefits are not available for those receiving Supplemental Security Income (SSI).
Details on SSDI Family Benefits: The details vary considerably, but qualifying family members may receive around 50 to 80 percent of the monthly benefit paid to the disabled individual. The exact amount depends upon whether the recipient is a spouse, minor child, ex-spouse, or disabled adult child. Another factor is how many individuals are applying for SSDI family benefits.
Maximum Family Benefits (MFB) Under SSDI Rules: The disabled worker's benefits will not change as a result of paying family benefits to relatives, but there are limitations on the total amount. The MFB will either be:
85 percent of the disabled worker's average earnings over the years before becoming disabled; OR,
150 percent of the disabled worker's primary SSDI monthly benefit amount.
Keep in mind that any SSDI family benefits paid to an ex-spouse are not included in calculating the MFB, unless that person is caring for the disabled worker's child or adult child who became disabled  before age 22.
Rely on a Maryland SSDI Attorney for Guidance on Family Benefits 
As you can see, if you might qualify for SSDI family benefits, retaining an experienced Social Security disability lawyer is crucial for ensuring a smooth process. For more information, please contact the Law Offices of Steinhardt, Siskind and Lieberman, LLC. We can set up a complimentary consultation at our offices in Glen Burnie, Owings Mills, Ellicott City, or Annapolis, MD. Once we review your case, we can explain eligibility and how to obtain benefits.
Source:
ssa.gov/benefits/disability/