How Could I Lose SSDI/SSI Disability Benefits After Being Approved?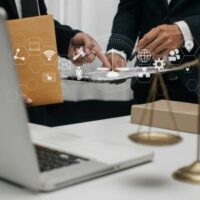 You breathe a sigh of relief when the Social Security Administration (SSA) approves your application for disability benefits and you are now receiving payments. The amounts you receive through the two primary federal disability programs go a long way to support your needs when you cannot work because of a medical condition. However, approval for Social Security Disability Insurance (SSDI) and Supplemental Security Income (SSI) benefits is not the end of the story. Though you qualified initially, there are ongoing eligibility criteria you must meet for your payments to continue.
As a result, you could lose your SSDI/SSI benefits no matter how long you have been receiving them. SSA regulations are complex, but your Maryland Social Security disability lawyer can explain what factors impact your situation. A True-False analysis is also helpful for getting the big picture on termination of disability benefits.
SSDI/SSI benefits can end through Continuing Disability Review (CDR).
True
SSA will conduct CDRs every 3-7 years to ensure that you continue to meet the eligibility requirements, though the timing varies according to age, medical condition, and other factors. An official will check your file, look at any new medical evidence, and may send you for a consultative examination by an SSA physician. Your benefits could be terminated if the doctor finds that your condition improved, enabling you to work at a level of substantial gainful activity (SGA). 
Minimal or temporary work will not affect disability benefits.
False
In fact, your SGA is the basis for determining whether your disability benefits will continue for purposes of SSDI. If you are earning at least the minimum SGA level from your job, SSA could terminate your benefits; for 2021, the threshold is $1,310. Therefore, your income is the key – not the nature or timing of the work. 
SSI recipients can lose benefits due to increases in income or assets.
True
A different set of rules applies to SSI, which is a needs-based program that takes into account your financial position. You still need to qualify under the medical requirement, but SSA looks at your income and assets for purposes of eligibility. Note that you CAN go back to work and not lose benefits immediately under rules on Trial Work Period or Extended Period of Eligibility, which allow you to test the waters on your abilities. 
It is best to NOT report changes that may lead to losing SSDI/SSI benefits.
False
Not only is this statement false, but it could also result in criminal charges for fraud. Always be completely truthful in dealings with SSA, whether on your initial application, reporting changes, or other communications. 
You do not need a Maryland SSDI/SSI Attorney for help with disability termination.
True AND False
Though you are not technically required to retain a lawyer for assistance, the above information should convince you that legal representation is critical for keeping your rightful disability benefits. For additional details, please contact the Law Offices of Steinhardt, Siskind and Lieberman, LLC to set up a free consultation. We are happy to meet with you at our offices in Glen Burnie, Owings Mills, Ellicott City, or Annapolis, MD.
Resource:
ssa.gov/benefits/disability/