How A Maryland Workers' Comp Attorney Helps With Denied Claims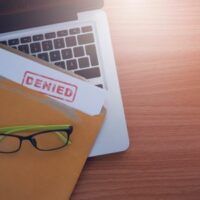 The Maryland workplace can be dangerous, with accidents, repetitive motion injuries, and occupational diseases often causing serious harm to employees. According to the Bureau of Labor Statistics (BLS), there are 64,900 total recordable cases in the state annually. For more than half of these workers, medical conditions affect them financially through lost wages: More than 56 percent are forced into days away from work, a job transfer, or restrictions. Maryland workers' compensation laws exist to provide financial support to these employees by paying medical and financial benefits.
Unfortunately, many injured workers receive denials from the employer's workers' comp insurer, while others are approved for payments that are less than what they deserve. The good news is that a denial does not spell the end of your claim. You may have additional options, and it is wise to get legal help when facing a denied workers' compensation claim. A Maryland denied workers' comp lawyer can help in the following ways:
Addressing Grounds for Denial: Getting the workers' comp benefits you deserve may be as simple as correcting errors or supplying information that you accidentally omitted when you filed your initial claim. If there were mistakes on your end, it may be possible to work with the company and provide the details it needs to properly process your claim.
 Requesting an Administrative Hearing: If you cannot resolve your claim with the insurance company, the next stage is filing a claim with the Maryland Workers' Compensation Commission (MD WCC). The commission will send your employer and insurer a notice regarding your claim, and they have an opportunity to object.
If you receive a notice that your claim is still denied, you can request a hearing before the MD WCC. This proceeding is similar to a trial, so you will have the opportunity to present evidence showing that your claim was denied on unlawful grounds. A lawyer can help you make a solid case by presenting medical evidence and witness testimony, as well as by cross-examining witnesses from the opposing side.
Representing You in Workers' Comp Appeals: There is a possibility that MD WCC will side with your employer on the denial, at which point you can request a reconsideration. However, in most cases, you will need to file an appeal in civil court to move your claim forward. The rules for a judicial proceeding are different and more complicated than hearings before the MD WCC, so retaining a lawyer is critical.
Plus, you know your employer and the insurance company will have their legal departments ready to fight your claim. You are at a disadvantage if you do not have an extensive background in workers' comp concepts.
Discuss Denials and Options with a Maryland Workers' Comp Attorney
These are solid reasons for retaining experienced legal counsel, and our team at the Law Offices of Steinhardt, Siskind and Lieberman, LLC can provide additional details on our services. Please contact us today to schedule a no-cost case evaluation. We are happy to meet with you at our offices in Glen Burnie, Owings Mills, Ellicott City, or Annapolis, MD.
Source:
bls.gov/iif/state-data.htm#MD