Herniated And Bulging Discs: Tips For Social Security Disability Applicants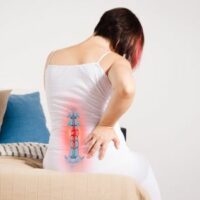 If you suffer from a herniated or bulging disc, the agonizing pain, tingling, and mobility challenges can be debilitating. For many sufferers, the discomfort makes it difficult to perform job-related tasks, regardless of whether your employment involves physical labor or sitting at a desk. Under the circumstances, you may be wondering whether you qualify for Social Security Disability Insurance (SSDI), a federal program that pays monetary benefits for people who cannot work because of a disability.
Due to the nature of herniated and bulging discs, there can be challenges with proving eligibility to the Social Security Administration (SSA). You must meet the strict rules regarding the medical and work history requirements to get approved for SSDI, so some tips might be helpful.
Make Sure Your Medical Records are in Order: SSA rules on the medical requirement are very detailed, but applicants must generally prove that they suffer from a medical condition that prevents them from working and is expected to last more than a year. You will need to submit all medical records related to herniated or bulging spinal discs when applying, including information on:
Your physician's diagnosis;
A CT scan, MRI, or other imaging tests;
Information on the severity of your herniated or bulging disc;
Your doctor's orders on restricting physical activity;
Details regarding treatment and whether it worked;
Physician notes on physical limitations and symptoms; and
Prescriptions for pain medications, particularly those that cause drowsiness; 
Seek Additional Medical Exams: Spinal discs are the gel-like pockets in between vertebrae that provide cushioning and protect the delicate spinal cord. When they become dislodged and out of position, they cannot do their job. Imaging tests are useful in detecting herniated and bulging discs, but you can bolster your SSDI application by requesting your physician or a specialist perform additional exams. Examples include:
The lying down/straight leg test, in which the doctor raises your leg up to assess pain below the knee – an indicator of a disc-related problem; or,
A discogram, a procedure in which dye is injected into the spine to re-create your pain and pinpoint exactly which disc is causing it. 
Submit All Evidence on Work-Related Limitations: It is also important to include information on how your spinal disc problems restrict your ability to work. You can start by writing down your regular job duties and routine, and showing how a herniated or bulging disc limits these activities.
Retain a Maryland SSDI/SSI Attorney for Legal Help: This tip is probably obvious after reviewing the above information, which reveals the complications in proving SSDI eligibility for bulging or herniated discs. Approval of your Social Security disability application could take months; errors or omissions could mean additional delays.
As a result, it is critical to work with a knowledgeable Maryland Social Security disability lawyer for assistance with your application. Our team at the Law Offices of Steinhardt, Siskind and Lieberman, LLC will help you navigate the application process, so please contact us to set up a free consultation. We can meet with you at our offices in Glen Burnie, Owings Mills, Ellicott City, or Annapolis.
Resource:
ssa.gov/benefits/disability/