Good And Bad Reasons For Long Term Disability Denial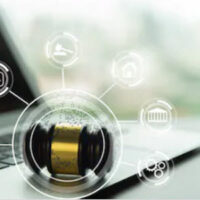 Many Maryland workers have health insurance and retirement benefits through their employers, but a good percentage of them do not understand their coverage for long-term disability (LTD) benefits. One important point is that the Employee Retirement Income Security Act (ERISA) applies to short- and long-term benefits for disabled employees, just as it protects your pension and medical perks. There are strict rules on processing claims, deadlines, eligibility, and your rights if the insurance company denies your disability claim.
Unfortunately, these rules are just as complicated as they are strict. It can be difficult to understand whether the insurer denied your claim on legitimate grounds – or actually violated your rights by refusing to pay benefits. A knowledgeable Maryland long term disability lawyer can advise you on your unique situation, but it is helpful to review some good and bad reasons for LTD denials.
Legitimate Reasons for Denying Your LTD Claim 
Fraud is one of the biggest losses for insurance companies, so they thoroughly investigate claims to ensure applicants meet eligibility criteria. The probe could result in a denial for legitimate reasons, such as:
The insurance company may have grounds to deny your claim if you did not file it on time. There are strict rules for most policies, and the deadlines are relatively short. This is why it is crucial to file as soon as you are aware of a disabling medical condition.
If you do not submit sufficient medical records proving your disability, the insurance company may refuse LTD benefits. However, you will usually be allowed time to supply them.
Your claim could be affected if you fail to apply for Social Security Disability Insurance (SSDI) benefits, which is a requirement under most policies.
The insurer may deny your claim if its own physician conducts a physical exam and finds that you do not suffer from a disabling medical condition. 
If the insurer refuses to pay your LTD claim for these or related reasons, you still have the opportunity to appeal. 
When to Question an LTD Claim Denial 
Your right to appeal does not change if the company denies your claim for questionable reasons. However, a denial for the following reasons certainly raises suspicions if the insurer claims:
You are not covered by the LTD policy;
You are able to work in your own occupation despite a disabling condition;
You can work in any occupation, for policies that define disability narrowly; or,
You have a pre-existing condition not covered by the LTD policy. 
Any of these denials could be grounds to appeal the LTD denial, but keep in mind the strict deadlines.
 Discuss Concerns with a Maryland Long Term Disability Attorney
ERISA protects your rights with respect to health insurance, pensions, and other perks, so you should not hesitate to enforce them when faced with an LTD denial. To learn how we can help with your claim, please contact the Law Offices of Steinhardt, Siskind and Lieberman, LLC. We can set up a no-cost consultation to review your circumstances and discuss how to move forward.
Source:
dol.gov/general/topic/retirement/erisa