Get an Attorney if You Are Denied Long Term Disability Benefits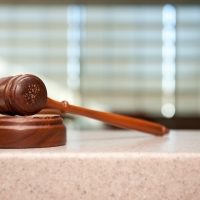 A potential client will often call seeking legal assistance regarding their denial of long term disability insurance benefits by an insurance carrier. After further inquiry it is determined that the client was denied benefits some time ago and submitted their own appeal to the insurance company which may have consisted of a letter from the client explaining their symptoms and a letter from the client's doctor with a bold statement indicating that the client is totally disabled from work. Such evidence is generally insufficient in the eyes of the insurance company which then issues another denial letter. This becomes the final denial exhausting all of the client's administrative remedies. The alternative at this point is to file a lawsuit but the chance for success may be limited since the administrative record may not have enough evidence to document functional limitations.
This example is exactly the reason why an individual who is denied disability benefits should contact an experienced disability attorney. Under the Employment Retirement Income Security Act (ERISA) an Employer's disability plan may limit the evidence of disability to the documentation in the administrative record. Consequently it is imperative to submit appropriate medical and vocational evidence to document an individual's functional limitations and inability to perform either their own or any occupation depending upon the definition of disability in the plan. The insurance carrier will use its resources to obtain a peer review from a physician or an employability analysis from a vocational rehabilitation counselor to dispute the claim for benefits. An experienced disability attorney with knowledge of the administrative appeal process can help secure the evidence needed to advocate for your benefits. An appeal that is submitted without appropriate supporting evidence may prejudice your claim and diminish your chances of getting the benefits that you deserve.
At the Law Offices of Steinhardt, Siskind and Lieberman, LLC we have the knowledge and experience in assisting our clients with their appeals and obtaining the necessary information to document a client's disability. We have successfully assisted many clients over the past 20 years obtain a reinstatement of their benefits or settle their claims with the insurance company. Call our office for a free initial consultation.