Four To-Dos After Suffering a Workplace Injury in Maryland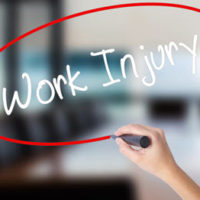 If you suffer injuries in a workplace accident, you may be eligible to receive monetary benefits under Maryland's workers' compensation laws. The ball is in your court, however, so you will need to take action and meet specific deadlines to ensure your injury is covered. You risk a denial of your claim if you do not follow the proper procedures. A Maryland workers' compensation attorney can advise you on the details, but here are four to-dos you should keep in mind if you are hurt at work.
Seek Medical Care: Your health is your first priority, so make sure you get the medical treatment you need for your workplace injuries. State laws allow you to visit a healthcare provider of your choice, though your doctor must be willing to accept payment under the fee schedule set by the Maryland Workers' Compensation Commission (MWCC). When you seek treatment, describe the circumstances of the accident to your physician and discuss how your injuries affect your ability to work. Your employer may request information on your limitations.

Report to Your Employer: Your employer should have internal procedures on how you must go about reporting your injuries, so follow these policies. If you will miss three or more days of work, your employer has 10 days to notify the MWCC. On this date, the statute of limitations on your workers' comp claim begins to run.

Document Expenses and Time Off: Depending on the nature of your injuries, you may be eligible for multiple workers' compensation benefits, including medical costs and a percentage of your lost wages. As such, you need to keep meticulous records of your expenses and the time you are away from your job. Make sure to retain all receipts and/or invoices for physician appointments, lab tests, medical procedures, prescriptions, and related documents. If you require any medical equipment, such as a sling or crutches, document your costs.

Consult with a Workers' Compensation Attorney: When you work with a knowledgeable workers' comp lawyer, you are in a better position to get the full benefits you are entitled to by law. An attorney will communicate with your healthcare providers regarding your injuries, and can obtain the medical records and other evidence necessary to support your claim. If your claim is denied by your employer and/or insurance company, or you encounter challenges in getting your benefits, a lawyer will fight to obtain coverage. A workers' compensation attorney can also represent you in proceedings before the MWCC, including the complicated appeals process.
Set up a Free Consultation with a Workers' Compensation Attorney Today 
By undertaking these four steps, you increase your chances of getting workers' compensation benefits without delays or denials. Still, there may be additional steps you need to take, and an experienced workers' comp lawyer can assist you with the requirements. For more information, please contact Steinhardt, Siskind and Lieberman, LLC. We can schedule a free consultation with an experienced attorney at our Maryland offices in Glen Burnie, Owings Mills, Ellicott City, or Annapolis.