Four Tiers For Permanent Disability In Maryland Workers' Compensation Cases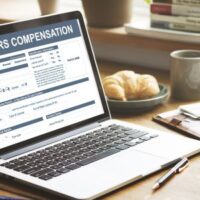 Employees in any industry can suffer from work-related injuries, and sometimes an on-the-job accident is so serious that it causes permanent damage to the human body. As you may already know, the Maryland Workers' Compensation Commission pays monetary benefits to qualifying employees who are hurt in workplace accidents. When you suffer such extensive injuries, it is a relief to know that you may be eligible to receive amounts for medical care to treat them – both now and in the future.
However, when an employee suffers permanent harm in a work-related incident, it may be possible to recover disability benefits. In general, these are amounts based upon your inability to work because of your injuries or the limitations that result in a reduction to your wages. Disability benefits function according to four tiers, and a Maryland workers' compensation attorney can describe the details. Some background information is also useful.
 Understanding Permanent Disability: Many workplace injuries lead to temporary disability, in which the worker misses some work but recovers and gets back on the job. Permanent disability is a lasting condition, and there are two categories in Maryland's workers' comp system:
Permanent Total Disability: When a claimant's injuries are such that they can only perform limited services and tasks, there is no market for hiring. The individual cannot be engaged in gainful employment because of the disability.
Permanent Partial Disability: This classification covers individuals who suffer from a medical condition that impairs the body permanently, but they can still perform some work tasks. 
Permanent Partial Disability: Maryland workers' comp laws calculate permanent partial disability according to the employee's average weekly wage, the state average, and the part of the body affected. For example:
You could receive up to 300 weeks of benefits for injuries to an arm or leg.
A thumb is worth up to 100 weeks, while fingers range from 25 to 40 weeks.
Partial disability to a foot or hand pays benefits for up to 250 weeks.
When there are multiple parts of the body affected, all of which create a permanent partial disability, a person may receive up to 500 weeks of benefits. 
Permanent Total Disability: For those workers determined to have a permanent total disability, benefits are equal to two-thirds of your average weekly wage – up to the state average. When assessing benefits, officials may apply certain presumptions. If you lose both eyes, arms, or legs, it is presumed that you have a permanent total disability. This presumption also functions when an employee suffers combined injuries, such as loss of an arm and a foot.
 A Maryland Workers' Comp Lawyer Will Advise You on Permanent Disability Benefits
It is helpful to know how the tiers work for permanent disability benefits in Maryland, but you can trust the Law Offices of Steinhardt, Siskind and Lieberman, LLC for assistance with specifics. To learn more, please contact our offices in Glen Burnie, Owings Mills, Ellicott City, or Annapolis, MD to set up a no-cost consultation. A workers' comp attorney can tell you more about the process after reviewing your circumstances.
Source:
wcc.state.md.us/adjud_claims/comp_rates.html