FAQs on Disability Benefits for Back Pain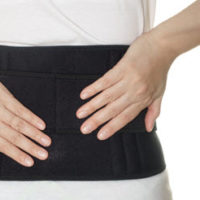 An American Chiropractic Association report demonstrates how serious back pain can be in the context of disability and employment, referring to such statistics as:
Back pain is among the most common reasons that a person misses work;
While respiratory infections top the list, back pain is the second most frequent reason people visit a doctor;
Every year, around 50 percent of Americans admit they experience back pain; and,
Low back pain is the number one cause of disability globally, not just in the US.
Despite these numbers, successfully obtaining Social Security Disability Insurance (SSDI) benefits due to back pain is extremely challenging. A Maryland SSDI lawyer can provide more specific information, but here are the answers to the most common questions about disability and back pain.
Can I get SSDI for back pain?
In short, yes, but keep in mind that the Social Security Administration (SSA) carefully scrutinizes claims. You must have a "medically determinable" condition that is expected to last one year or more. If you suffer a muscle or tendon strain, a ligament sprain, fractured vertebrae or similar injury, these are impairments that a person may recover from within a few weeks or months. You likely will not qualify for SSDI benefits unless you have a physical, medical issue that produces debilitating back pain.
What does the SSA consider when determining benefits?
To determine eligibility for SSDI for back pain, the SSA reviews medical records and test results for evidence that your condition is due to a physical abnormality to the spine or spinal cord. The agency may look to:
Doctor's notes from a physical exam;
X-Rays;
Computed tomography (CT) scans;
Magnetic resonance imaging (MRI); and,
Other medically relevant information.
In reviewing these details, the SSA is attempting to identify how your symptoms match up with agency's listing for spinal disorders. Generally, if they cannot establish a link between your back pain and an impairment on the list, the SSA may deny your claim. However, representatives also analyze your functional limitations, such as whether you suffer range of motion issues.
Are there other factors in obtaining SSDI for back pain?
You can present plenty of details on your prescriptions, medical records, and test results, but a good deal of your claim is based upon your own experience with back pain. This point of view is subjective and opens the door to extreme abuses, so the SSA will carefully review your credibility in an SSDI claim for back pain. Factors may include:
The frequency of your doctor visits;
How your pain affects daily activities outside of work;
Your history of treatments;
The types of procedures to help with pain;
Your composure, attitude, and believability;
Your pain compared to others with the same physical condition; and,
Many other considerations.
Trust a Skilled Maryland SSDI Lawyer with a Back Pain Claim 
If you have additional questions about SSDI claims for back pain, please contact Steinhardt, Siskind and Lieberman, LLC. Our experienced attorneys can help your chances of success by ensuring the forms are complete, accurate, and supported by necessary information. We offer a free consultation at our Maryland locations in Glen Burnie, Owings Mills, Ellicott City, or Annapolis.
Resource:
acatoday.org/Patients/Health-Wellness-Information/Back-Pain-Facts-and-Statistics