FAQs About Workers' Compensation in Maryland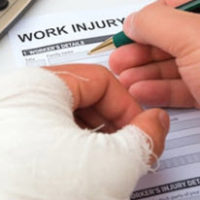 When you are hurt at work, you will have a wide range of questions about your rights and what to do next. Though the Maryland Workers' Compensation Commission (WCC) can be a useful resource, the website and employees may not be able to provide practical advice. You should consult with an experienced workers' comp attorney regarding the specifics of your case, but some answers to the most frequently asked questions may be useful. 
What do I need to prove to obtain benefits? Workers' compensation laws are not based upon negligence, so you do not need to show that your employer was careless in not maintaining a safe work environment. However, you must prove that you are a covered employee and that you were injured while performing work-related tasks. 
Do I have the right to file a lawsuit? Barring some limited exceptions, filing for workers' compensation benefits is your sole remedy after being injured at work. If your employer acted intentionally in causing your injuries or does not carry workers' comp insurance as required by law, you may be able to file a civil lawsuit. 
How do I file for workers' compensation benefits? The first step is reporting your injury to your employer and following internal policies regarding workplace injuries. Usually, this will involve filing the forms and proper paperwork with the insurance company that carries your employer's workers' compensation policy. You will need to include medical records that show the nature and severity of your injuries, and how they limit your activities. 
What benefits are available in under Maryland workers' comp laws? If you qualify for benefits, you are entitled to recover for all medical expenses related to treating your injuries. You can also obtain lost wages, and temporary or permanent disability benefits. Workers who are prevented from working in the same profession may be entitled to vocational training to learn new skills. 
Can I get fired for filing a claim? Your employer is prohibited by federal and state law for terminating you if you engage in protected activities. Filing a workers' compensation claim is a protected activity. The concepts of wrongful termination and retaliation apply, which means you could file a civil lawsuit for damages. 
Do I need to retain a lawyer for a workers' compensation claim? Though you are not required to hire an attorney, having representation is highly recommended. Filing a claim with your employer's insurance company is complicated. Insurers are notorious for denying claims based on the slightest mistakes or technicalities. The workers' comp process gets even more complex if your claim is rejected and you must seek other remedies under Maryland law. With a lawyer's help, you are more likely to get the benefits you deserve without delays. 
Discuss Your Claim with a Maryland Workers' Compensation Attorney 
For additional answers to your questions, please contact the Law Offices of Steinhardt, Siskind and Lieberman, LLC. You can schedule a free consultation at any of our offices in Glen Burnie, Owings Mills, Ellicott City, or Annapolis, MD. We can review the circumstances of your injuries and explain your remedies under Maryland's workers' compensation laws.