FAQs About SSA's Compassionate Allowance Disability Program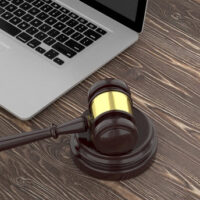 The typical timeframe from filing for Social Security disability benefits to approval can be long for any applicant; the process has a devastating impact on people with the most severe ailments and terminal illnesses. Recognizing how delays can lead to tragic results, the Social Security Administration (SSA) created its Compassionate Allowance program to expedite the claims process for qualifying individuals.
If you have a serious medical condition, you may be eligible for an expedited process when applying for Social Security Disability Insurance or Supplemental Security Income (SSDI/SSI) benefits. Since the rules are strict, it is very important to work with a knowledgeable Maryland Social Security disability lawyer to determine whether you qualify and ensure your application is in order. However, some answers to common questions about the Compassionate Allowance program may be helpful. 
How does the Compassionate Allowances program work? The point of the program is to speed up the application process for individuals with severe, often terminal, ailments. Compassionate Allowances is intended to solve a key problem: By the time eligible recipients are approved for SSDI/SSI benefits, some may have already succumbed to a debilitating medical condition or the most severe need has passed. SSA conducts a partial, expedited process and provides benefits right away – while the remainder of the application is being reviewed.
What conditions qualify for benefits under the expedited program? In establishing the program, SSA recognized that individuals with severe ailments need disability benefits right away. As such, applications that include items on the Compassionate Allowances List (CAL) are flagged and expedited. There are more than 200 medical conditions on the CAL, which appear because of their severity, impact on the central nervous system, lack of treatment options, and effect on life expectancy.
How do I apply for Compassionate Allowance disability benefits? There is no defined claims process for the program or extra qualification rules. However, if you do qualify for expedited benefits, your application must be error-free and supporting documents need to be comprehensive in describing your medical condition. If it does not appear on the CAL, your application will not be flagged for purposes of Compassionate Allowance.
Is there a waiting period? Unlike other disability programs that impose a five month waiting period, there are no specific rules for applications processed through the Compassionate Allowance program. You could be approved for SSDI/SSI benefits within a few weeks, beginning from the established onset date of your medical condition. 
When will I receive benefits under the Compassionate Allowance program? Payments could be forwarded to you within just a few weeks after approval, including benefits for the time between the onset date and SSA approval.
Get Additional Details from a Maryland Social Security Disability Attorney 
Our Maryland Social Security disability lawyers at the Law Offices of Steinhardt, Siskind and Lieberman, LLC can answer any additional questions you have about the Compassionate Allowance program. We are also happy to explain the eligibility rules and assist with the application process. To learn more about our legal services, please contact our firm to set up a consultation regarding your circumstances.
https://www.steinhardtlawfirm.com/can-i-file-a-new-social-security-disability-claim-after-a-denial/