FAQs About Medical Experts At Social Security Disability Hearings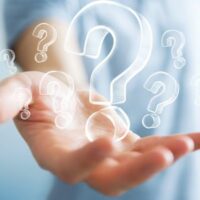 If your application for Social Security disability was denied, you do have the right to request a review of the decision. Initially, you can ask that the Social Security Administration (SSA) reconsider your claim, especially if you have new medical evidence to present. However, it is likely that you will be going through a disability hearing to appeal a decision by SSA. The proceeding is similar to a trial, except that an administrative law judge (ALJ) from SSA oversees the hearing. You will be allowed to present witnesses and testimony to support your position.
SSA will also have the opportunity to present evidence and witnesses, and it is likely that a medical expert will be involved with the disability hearing. You will know from reviewing the hearing notice, which contains the name of the physician and area of practice. In theory, this individual is a neutral party who testifies about medical issues, but a Maryland Social Security disability lawyer can explain the role of medical experts in more detail. Some answers to common questions may also be useful.
What are the qualifications for a medical expert? The most basic requirement is that the individual must be a physician, psychologist, or psychiatrist who is called by SSA to be an objective witness about your disability. This is not a doctor who has ever treated you or even conducted a physical exam. The requirements for SSA's medical expert include:
The specialty area of the doctor must be related to your disabling medical condition;
The doctor must be familiar with SSA's definition of disability; and,
SSA's doctor needs to know the Listing of Impairments, i.e., the Blue Book.
Can I have my own doctor testify? Your treating physician could participate in a disability hearing, but not as a medical expert. It is not enough that your doctor diagnosed your condition and provided treatment, and your physician might be a specialist in the relevant field of medicine. However, knowledge of SSA disability requirements is the key.
What questions will the ALJ ask the SSA medical expert? The ALJ is attempting to get a better understanding of your disabling medical condition, how it limits your abilities, and how long it is expected to last. Specific questions relate to:
Symptoms, lab screenings, imaging tests, and other diagnostics;
Whether your condition "meets" or "equals" an item in the Blue Book; and,
Your residual functional capacity (RFC), which is your ability to work after taking into account your physical and mental limitations. 
Can I cross examine the medical expert? Yes, you are allowed to ask questions – and you most definitely should. You will need a lawyer because of the technical subject matter, but it is possible to contest or discredit the expert's testimony.
Our Maryland SSDI Attorneys Will Work with Medical Experts
For additional information about medical experts and their influence in disability hearings, please contact the Law Offices of Steinhardt, Siskind and Lieberman, LLC. We can set up a no-cost consultation with a Social Security disability lawyer who can provide more information on how the proceedings work.
Source:
ssa.gov/benefits/disability/appeal.html