FAQs About Maryland Workers' Comp For Airline Employees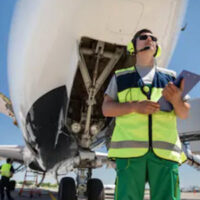 As a passenger, you are probably pleased to learn that air travel is one of the safest forms of transportation in the world. According to Reuters, the number of large commercial airline crashes in 2020 was down more than 50 percent – no doubt due, in part, to COVID-19 travel restrictions and lockdowns. Still, there has not been a fatal accident on US soil since February 2009 and just one death to a US passenger in the twelve years that followed. This positive safety record is certainly a product of federal laws and regulations, as well as the internal initiatives and policies airlines implement to protect passengers. 
However, when you work for an airline, you soon realize that safety to passengers does not always extend to employees. Injuries and work-related illnesses are common for the thousands of workers that support the airline industry, leading to devastating losses for entire households. Fortunately, Maryland workers' compensation laws protect airline employees by paying out benefits to qualifying victims. You can trust a Maryland workers' compensation lawyer to handle the details, but answers to common questions may help.
How long do I have to report a workplace injury to my airline employer? By law, you have 10 days after a work-related accident to notify the airline about your injuries. If your workers' comp claim is based upon and occupational disease, you  have one year after you knew or should have known  about your ailment. Usually, this time period is measured by the date you got a diagnosis of your medical condition.
What types of airline injuries or illnesses qualify for Maryland workers' comp benefits? The nature of the medical conditions varies widely, since there are numerous employment positions within an airline.
Maintenance employees face many of the same risks as others who work with heavy machinery, such as falls from a height and being struck by an object.
Employees working as baggage handlers often deal with repetitive stress injuries from lifting, loading, and unloading heavy luggage
Ramp agents, flight attendants, and other airline employees in customer services often suffer back and spinal cord injuries, and trauma to lower extremities is also common.
Can I choose my own doctor if I suffer from a work-related medical condition? Yes, you can opt to seek treatment through your own physician, though you should head straight to the emergency room or urgent care center for severe injuries. Note that your airline employer can require you to be examined by a doctor it chooses.
What workers' comp benefits are available for airline workers? The specifics depend upon your medical condition, but you may be eligible to collect amounts for medical costs, wage replacement, and vocational rehabilitation. You might opt to receive these amounts by weekly payments, but it is possible to settle for a lump sum or other arrangement.
Get More Information from Our Maryland Workers' Compensation Attorneys 
To learn more about how state workers' comp laws apply to airline employees, please contact the Law Offices of Steinhardt, Siskind and Lieberman, LLC. We can schedule a free consultation to review your situation and determine how to proceed.
Resource:
reuters.com/article/uk-airlines-safety/aviation-deaths-rise-worldwide-in-2020-even-as-fatal-incidents-flights-fall-idUKKBN2962OA