Factors SSA Reviews When Determining Residual Functional Capacity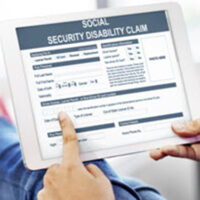 A fundamental question when applying for Social Security disability benefits is whether you have a disabling medical condition that affects your ability to work, and which is expected to last at least 12 months or result in death. In short, if your illness or ailment prevents you from performing job functions, you would typically qualify for benefits. The Social Security Administration (SSA) relies upon your Residual Functional Capacity (RFC) when assessing this requirement, and it is a measurement of what you can do in a work setting.
SSA reviews all evidence in your case record to evaluate RFC, so it is critical that you include all the documentation and relevant information that will support your claim. Many applications are denied because of errors and omissions, but a Maryland Social Security disability lawyer will make sure your paperwork is on track. Some of the most important evidence includes:
Medical Records: With every visit to your treating physician, your provider generates important records about your medical condition. The information pertains to your:
Diagnosis and attempts to diagnose;
Prognosis and potential outcomes;
Treatment and procedures accomplished or planned;
Results of all lab screenings, MRIs, CT scans, X-rays, and other imaging tests;
Referrals for treatment by specialty physicians; and,
Much more.
SSA has its own physicians check your medical records, but you will not meet with one at the initial level of review. The government's doctors formulate an opinion based upon your documents, and SSA uses the written report when making decisions.
 RFC Form from Your Treating Physician: Your medical records may be somewhat light when it comes to information about your physical or mental limitations, since doctors do not always include these details when charting. However, you can request your treating physician to complete a form or written statement about your RFC. Your doctor can provide important information that SSA takes seriously because this is the person who treats you.
 Your Own Statements: You are a key source of information with respect to some factors that SSA reviews, specifically your work history. In part, your RFC is an evaluation of what you did before becoming disabled; this is how SSA determines what tasks you are capable of performing now, if any. When providing information on your work history:
Do not overestimate what you can lift. SSA assumes that whatever the number of pounds, you can lift it throughout a workday – not just one time.
Be specific with how long you can stand, sit, or walk.
Include details on your ability to perform repetitive tasks, such as carrying, pushing, and pulling.
Our Maryland Social Security Disability Attorneys Will Gather Powerful Evidence 
Our team at the Law Offices of Steinhardt, Siskind and Lieberman, LLC will ensure that your application contains all relevant evidence that SSA needs to assess your RFC. To learn more about how we can help with filing for Social Security disability benefits, please contact our Maryland offices in Glen Burnie, Owings Mills, Ellicott City, or Annapolis. We can schedule a free consultation to review your case and get started with the claims process.
Source:
ssa.gov/OP_Home/cfr20/416/416-0945.htm#:~:text=(a)%20General%20%E2%80%94(1,still%20do%20despite%20your%20limitations