Does My Child Qualify for SSI in Maryland?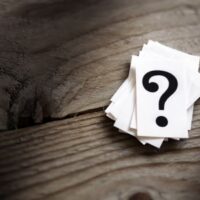 If your child was born with or developed a disability, you may be wondering what benefits your family would be entitled to under rules established by the Social Security Administration (SSA). There are clearly different issues when the disabled individual is a minor, so the Supplemental Security Income (SSI) regulations for children include specific criteria. Regardless, SSI is still a needs-based program that takes financial resources into account along with the medical requirement.
When considering your options to apply for SSI for your child, it is critical to retain knowledgeable legal counsel. You can learn about critical eligibility rules before filing, which helps you gather important evidence to support your claim. Plus, a Maryland Social Security disability lawyer will assist with preparing all forms, reducing the potential for mistakes. To better understand whether your child qualifies for SSI, you should review a few important factors.
Age and School: For purposes of SSI, a child is anyone under the age of 18 years old who is not married or the head of household. The definition may also include individuals under 22 years old if they are attending school or another educational program acceptable to SSA. There is no minimum age requirement to apply, so your child may be eligible from birth assuming other criteria are met. In addition, a child who is approved for SSI benefits may continue to receive them until age 18.
 Medical Requirement: The question for many disability applications is how a medical condition affects a person's ability to work, but the standard is different for children who are not old enough for employment. Instead, your child may qualify if:
He or she has a medically determinable impairment that results in marked, severe functional limitations; and,
The medical condition has lasted or is expected to last for at least 12 months, or lead to death.
If your child is visually impaired, SSA applies regulations that measure central visual acuity.
How Deeming Works: Another key consideration with SSI is the applicant's income and assets, but these are likely non-existent for a child with a disabling medical condition. Still, SSA recognizes that a child has access to the resources of the parents. With deeming, the rules require consideration of the income and assets of parents, a percentage of which is presumed to be dedicated to the child.
SSA calculates parental deeming after deducting amounts that take into account other children that need support. If the financial resources of the parents are above the threshold set by SSA, a child may not qualify for SSI.
Our Maryland SSI Attorneys Can Provide Additional Details 
Ultimately, the best way to understand whether your child qualifies for SSI benefits is to consult with a Social Security disability lawyer. Our team at the Law Offices of Steinhardt, Siskind and Lieberman, LLC can explain details on how the rules apply to children, especially those that cover parental deeming. Please contact us for more information. We can schedule a free consultation at our Maryland offices in Glen Burnie, Owings Mills, Ellicott City, or Annapolis, MD.