Consultative Exam For SSDI: What To Expect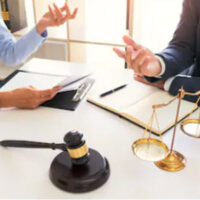 Whether you are applying for disability for the first time or have been receiving benefits for some time, there is a chance that you will be called upon by the Social Security Administration (SSA) for a consultative exam. Though the specifics may vary, there are typically two reasons behind this scenario:
Your claim is light on evidence and SSA wants additional details; or,
Considerable time has passed since you visited a physician, so your medical evidence is outdated.
Because a consultative exam pertains to the medical requirement, an appointment may be scheduled in connection with either Social Security Disability Insurance (SSDI) or Supplemental Security Income (SSI). Because the exam impacts your claim for benefits, it is critical to work with a Maryland Social Security disability lawyer if you receive notice about a consultative exam from SSA. Some information about the process may also guide you on what to expect.
Who will conduct the consultative exam? When SSA sets up a consultative medical exam, it contracts with independent physicians; these doctors are not employed by the government. The type of health care provider that you will see varies according to the specific medical condition at issue. You might see a medical doctor, but SSA may schedule the appointment with a psychologist or other specialist.
What happens during the appointment? The consultative exam is NOT for purposes of treatment; it is intended to get additional details that will enable SSA to approve or deny your application. As such, your appointment may involve:
A physical exam, such as a straight leg raise test;
X-rays, CT scans, MRIs, and other imaging tests; and,
Blood work, a biopsy, or other diagnostic screenings. 
Should I be concerned about attending a consultative exam? The appointment will be just like many others you have probably undergone as you address a disabling medical condition. However, there are some differences that are not necessarily cause for concern – but they are issues to discuss with an attorney. For instance:
The doctor who performs the exam has never seen you before, so may not be fully aware of your medical history.
SSA may only send medical records that are relevant to your condition, so the physician may not be seeing the full picture.
At times, you may not physically see a doctor for the consultative exam. Some lab tests and screenings are viewed behind the scenes.
Note that it is never a good idea to skip the appointment. SSA schedules the consultative exam to get more information, so not attending will often lead to a denial of Social Security disability benefits.
Count on a Maryland SSDI/SSI Attorney for Help with Consultative Exams 
The consultative exam is nothing to be too worried about, but you should still rely on an experienced Social Security disability lawyer for assistance. Our team at the Law Offices of Steinhardt, Siskind and Lieberman, LLC is ready to assist, so please contact us to set up a free consultation. We can meet with you at our offices in Glen Burnie, Owings Mills, Ellicott City, or Annapolis, MD.
Resource:
ssa.gov/benefits/disability/