CEO Coalition Announced Renewed Commitment To Protecting The Health Care Workforce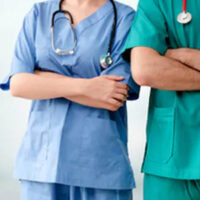 A recent initiative to promote workplace safety in the health care industry may be of interest to hospital workers who put their lives at risk in the interests of providing quality patient care. The CEO Coalition, composed of the top executives from leading hospitals and health systems nationwide, announced renewed commitment to protect the well-being of the workers who take care of ours. At the core of the movement is a Declaration of Principles, along with an action plan to implement them. While many safeguards have been in place, executives participating in the project recognized that additional tools, technologies, and resources would get the industry closer to zero-harm.
The CEO Coalition initiative shows promise, but injuries will remain a threat to doctors, nurses, and others in the health care workforce. If you suffer from a medical condition related to your job, it is critical to discuss your legal options with a Maryland workers' compensation lawyer. An overview of the movement is also informative.
Three Pillars of Safety in the Health Care Workforce 
Though COVID-19 was certainly a hot topic in discussions regarding workplace safety, participants noted that the Declaration of Principles transcends specific events. The three pillars expand the definition of "safety" to include:
Protecting Psychological and Emotional Safety: Participants stressed that hospitals must invest in tools and technologies that reduce the emotional repercussions for employees. Open communication is at the core, and health care systems should identify ways to support emotional, social, and spiritual well-being.
Focusing on Justice in Health Care: A key point of the Declaration of Principles is defining safety to include fairness, equity, and anti-racism. Hospitals must establish policies to promote inclusion and community.
Safeguarding Physical safety: Participants in the CEO Coalition emphasize a "zero-harm" practice to eliminate workplace violence, ensure an adequate supply of personal protective equipment (PPE), and achieve related goals. The takeaway of this pillar is that hospital workers need tools and support to do their jobs safely. 
Hospital Employees and Maryland Workers' Comp Benefits 
In an ideal world, health care systems would diligently implement strategies to conform to the Declaration of Principles. However, getting to a true state of zero-harm is unlikely in the fast-paced hospital workplace. If you suffer from a medical condition related to your job, you may qualify for benefits as:
Costs of medical care to treat your injuries or occupational disease, including future treatment that is reasonable and necessary to address your condition;
Wage replacement for days missed;
Permanent or temporary benefits for a total or partial disability;
Vocational assistance; and
Death benefits, if you are the surviving family member of a hospital worker who died as a result of a work-related ailment.
Get in Touch with Our Maryland Hospital Workers' Compensation Attorneys 
For more information on benefits for injured hospital workers, please contact the Law Offices of Steinhardt, Siskind and Lieberman, LLC. We can set up a consultation with a Maryland workers' comp lawyer who can review your situation and discuss how to proceed with your claim.