Avoid These Mistakes with Your Long-Term Disability Claim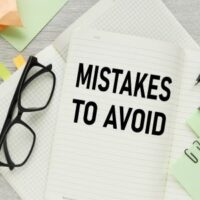 If you have long-term disability insurance through work or purchased your own policy, the statistics reveal that you are in a good position for your future. Insurance experts report that one-quarter of people who are 20 years old today will be unable to work for at least a year because of a disability they develop in the future, before retirement. Unfortunately, 90 percent of all claims for long-term disability are related to illnesses, not workplace injuries or accidents. This means workers' compensation is not an option.
You hope to never need to file a long-term disability insurance claim, but your policy is an essential financial lifeline when you cannot work. However, approval of your claim depends upon meeting all legal requirements. Mistakes are common, and they can hold up your payment or result in a denial. It is smart to trust a Maryland long-term disability lawyer for assistance with filing and dealing with the insurer, which helps you avoid critical errors.
Failure to Meet Deadlines: As soon as you receive a diagnosis of a disabling medical condition, check your policy to find out about timing for filing a claim. With most insurance companies, you will be required to submit your documentation within 30 to 90 days after you are unable to work because of the ailment or injury. 
Not Supplying Sufficient Evidence: You must supply comprehensive proof regarding your diagnosis, prognosis, and limitations at work. Your medical records will contain much of this information, including:
Physicians' exam notes;
MRIs, CT scans, and other imaging screenings;
Results of lab tests;
All treatments, procedures, surgeries, and other care you received for your condition;
Prescriptions; and,
Many others. 
Failing to Get Support from Your Doctor: Your health care providers can be your biggest advocate when filing for long-term disability benefits, because they know the best ways to include appropriate information in your medical records. Explain your situation to your physician so there are plenty of details on your medical condition and how it prevents you from working. 
Sharing Too Much on Social Media: The insurance company will investigate after you file your claim, but it will not limit its efforts to just reviewing your medical records. The insurer is looking for reasons to deny your claim, and your social media posts could be the source. They could indicate that you are capable of working, so it is wise to avoid social media completely. Insurers are looking for video, photos, check-ins, tags, and other content that shows:
Jogging or riding your bike;
Playing with children;
Walking or driving a car; and,
Going to social events.
A Maryland Long-Term Disability Attorney Helps Avoid Mistakes 
Errors with filing a long-term disability claim lead to delays and denials, so count on our team at the Law Offices of Steinhardt, Siskind and Lieberman, LLC to help avoid them. To learn more about our services, please contact our offices in Glen Burnie, Owings Mills, Ellicott City, or Annapolis. We can set up a free consultation with a knowledgeable lawyer.