Applying For Social Security Disability After Age 60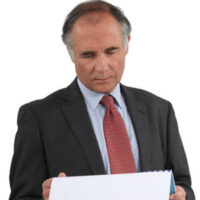 There are considerable challenges when applying for Social Security disability benefits at any age, but the complexities certainly increase as you get older. When applying for Social Security Disability Insurance (SSDI), the medical requirement remains the same no matter how old you are. Rules set by the Social Security Administration (SSA) state that you must suffer from a disabling medical condition that prevents you from working or limits what you can earn. It is also necessary to show that the injury or ailment is expected to last at least one year.
However, there are some factors that are impacted by age when you are applying for SSDI benefits. By the time you reach 60 years old, SSA has different expectations about how your disabling medical condition affects your life and future. If you have questions about the impacts of age on your application, you can consult with a Maryland Social Security disability lawyer to get the answers you seek. An overview of the key points is also helpful.
 Two Factors for Defining Disability: You can better understand how SSA assesses disability by breaking down the medical requirement into two components:
The ailment or injury is long-term and will affect you for at least 12 months.
The impairment prevents a person from engaging in substantial gainful activities (SGA), which means earning enough to be financially self-supporting.
Age is not a factor with #1, but it IS an issue for SGA. As you approach age 60, you may experience challenges with adapting to a new work environment, and you do not have the work years left to go through extensive training. You do not have the same opportunities to engage in SGA, so SSA rules could work to your advantage.
 Understanding Residual Functional Capacity (RFC): As part of evaluating your SGA, SSA will look at this factor. RFC is a determination of whether you have skills that can transfer into a position other than the one you were working in when becoming disabled. The specific definition of RFC is the maximum degree to which a person retains the capacity to perform physical-mental requirements of a job, for a sustained period of time.
For example, your disabling medical condition may prevent you from stocking shelves, loading boxes, and operating a forklift at a warehouse. However, your RFC still enables you to answer phones and manage administrative work.
 Advantages of Social Security Disability Over Retirement: Around age 60, many people are also starting to think about retirement planning. Becoming disabled does impact your strategy, but keep in mind an important point: If you file for Social Security retirement early, you forfeit some of the benefits you would receive if you waited to full retirement age.
 Get Assistance from a Maryland SSDI/SSI Attorney When Applying
For more information on the effects of age on your application for Social Security disability, please contact the Law Offices of Steinhardt, Siskind and Lieberman, LLC to speak to a lawyer. We are happy to set up a no-cost case review at our offices in Glen Burnie, Owings Mills, Ellicott City, or Annapolis, MD.
Source:
ssa.gov/benefits/disability/