Answers To FAQs About Retroactive Social Security Disability Benefits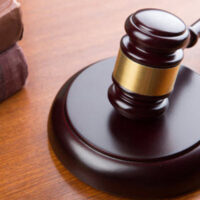 If you or a loved one suffers from a disabling medical condition, you may be looking into your options under the Social Security Disability Insurance (SSDI) program managed by the Social Security Administration (SSA). One basic requirement is that your ailment must be one that is expected to last more than a year, and which prevents you from working. Plus, to qualify for SSDI benefits, you must have accumulated sufficient work credits through your employment.
However, what you may not know is that you could be entitled to receive retroactive benefits going back to time periods before you even applied for SSDI. Though there are no guarantees, you owe it to yourself to consult with a Maryland Social Security disability lawyer about whether you are eligible. Some answers to common questions about retroactive benefits may also be helpful. 
How do SSDI retroactive payments work? Obviously, there is a time lag between developing a disability, applying for SSDI benefits, and getting approval from SSA. Still, if you qualify based on the medical criteria and work requirements, you technically should receive benefits from the onset of disability. Therefore, you may be eligible for retroactive payments up to 12 months prior to the date that SSA approves your SSDI application.
What does SSA review when considering retroactive benefits? There are three key dates for purposes of determining retroactive payments:
Alleged onset date (AOD), when you contend that your disabling medical condition rendered you unable to work;
The date of your SSDI application, which is set as your AOD by default;
The five-month mandatory waiting period that applies to most SSDI applications. 
Combining these factors, you may be entitled to retroactive payments dating back to your AOD. However, in consideration of the waiting period, you will not receive payments until the sixth month after approval.
Note that, if you delayed applying for SSDI benefits, you may need to adjust your AOD. If you have sufficient proof, SSA may grant an established onset date (EOD) for earlier than your application date – meaning you may receive retroactive benefits further back in time. 
Do I qualify for retroactive Social Security disability payments? Aside from the basic SSDI requirements, you may be eligible for retroactive benefits if:
Your application was approved;
Five or more months have passed since your AOD or EOD, depending on your circumstances; and
There are not offsets or withholdings from your benefits. 
Can I get retroactive benefits for Supplemental Security Income (SSI)? The concept of retroactive payments only pertains to SSDI applications. If you are seeking SSI benefits, you will receive payments dating back to the date you sent your application – regardless of AOD or EOD. 
Our Maryland Social Security Disability Attorneys Can Provide Additional Answers 
At the Law Offices of Steinhardt, Siskind and Lieberman, LLC, our team is knowledgeable in the laws and regulations governing SSDI/SSI retroactive benefits. To learn more about eligibility rules, please contact our Maryland offices to set up a no-cost consultation. We can advise you on your options after reviewing your circumstances.
Resource:
ssa.gov/benefits/disability/