5 Ways ERISA Affects Your Long Term Disability Insurance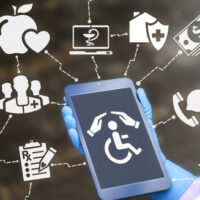 Long term disability insurance is one of the most effective ways you can protect yourself and your family if you are unable to work, and it is also a valuable perk employers offer to attract top talent. There is the potential for abuse with respect to these policies, however, so they are subject to the provisions of the Employee Retirement Income Security Act of 1974 (ERISA). This statute establishes regulations and minimum standards regarding employee pensions, health plans, and other benefits offered by employers.
ERISA covers almost all long term disability plans from private companies, exempting public employers, religious organizations, and policies that you purchase on your own. Still, the specific applications are also important to know, even if you are not in a disability situation. A Maryland long term disability attorney can describe how ERISA works for your plan, but a few implications include: 
Right to Appeal a Denial: Upon making an adverse decision related to a long-term disability claim, ERISA requires that you be allowed at least 180 days to file an appeal related to the denial. The statute also requires the plan administrator to forward all relevant documentation upon request, and this information is crucial. It includes the reasons why your claim was denied, which helps drive your appeals strategy. 
Timely Appeals Process: You are also entitled to a prompt determination on your appeal, so the plan administrator has 45 days to make a decision. However, this time period may be extended when additional information is needed or for other exceptional circumstances. A total of 90 days is the limit. 
Filing a Lawsuit: ERISA also empowers you to take your case to court, though you must exhaust all appeals options through the long-term disability plan before filing a lawsuit. Being a federal statute, litigation involving ERISA claims must be filed in federal court. 
Discovery Issues: There are different discovery rules when a federal court assesses a case based upon a long-term disability claim denial. The judge is usually limited to reviewing the evidence that was before the plan administrator at the time of making the final decision. For this reason, it is critical to ensure you submit all evidence during the initial appeals process. A court may not consider it otherwise. 
Jury Trials for ERISA Cases: Unlike other civil and criminal cases, there is no right to a jury trial when you file a lawsuit related to a denied long-term disability claim. This is because the remedies under ERISA are equitable, i.e., you are not seeking monetary damages. 
Our Maryland Long Term Disability Lawyers Can Provide Additional Details 
It is useful to review a list of ways ERISA affects employee benefits, but there are many other factors that could impact your long term disability claim. If you have concerns or were denied by the insurance company, please contact the Law Offices of Steinhardt, Siskind and Lieberman, LLC. We can schedule a free consultation at any of our offices in Maryland. After reviewing your situation, we can discuss strategies for filing your claim or appealing a denial.
Source:
dol.gov/general/topic/health-plans/erisa