5 Things To Expect At A Social Security Disability Hearing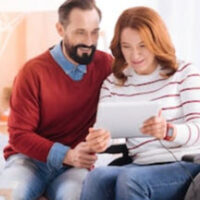 If you recently applied for benefits under the Social Security Disability Insurance (SSDI) or Supplemental Security Income (SSI) programs, it is highly likely that you were disappointed by the response. According to statistics compiled by the Social Security Administration (SSA), just 21 percent of SSDI/SSI applicants are awarded benefits at the initial claims level. However, before you get discouraged, keep in mind that there are additional stages in the Social Security disability process.
One of the most important proceedings after a denial is a SSDI/SSI disability hearing, which you should request right away. There are time limitations on appealing the decision; plus, it is important to keep your matter moving to get rightful benefits that much faster. A Maryland Social Security disability lawyer will help get started and advocate on your behalf, but you should understand a few things to expect at the disability hearing.
Questions from the Judge: The judge presiding over the disability hearing will start by identifying parties and reviewing a statement of facts regarding what has already transpired. Then, the judge will usually ask you questions related to:
Your symptoms;
Physical limitations that affect your ability to work;
Past employment, education, and experience;
Treatment you received; 
Statements from Your Attorney: You will have the opportunity to address the SSA judge, which you will typically do through your lawyer. In fact, your attorney may ask you questions and have you testify on additional details that you may not have had the chance to explain when directly questioned by the judge. 
Presenting New Medical Evidence: One important consideration during the disability hearing is whether you have additional medical records that have not already been reviewed by SSA. In many cases, you will receive medical treatment and gain new information about diagnosis of your medical condition after your initial application. The SSA judge will need these details to render a decision.
Testimony from Experts: There will also be medical professionals that testify at a disability hearing. They are usually doctors that did not treat you, but rather assessed your medical condition by carefully reviewing your medical records. Plus, SSA will get input from vocational experts. These are individuals who have backgrounds in job placement, so they testify on whether you can perform the tasks of your job – or any other position that may be suitable. 
The Waiting Period: You will probably not receive a decision immediately after the SSA hearing, but it will be forwarded a few weeks later. The judge may indicate that you will be approved, though you still need the official word from SSA.
You Can Rely on Our Maryland Social Security Disability Attorneys 
These are some of the basics to expect when going through an SSDI/SSI disability hearing, but it is critical to retain experienced legal counsel to assist with the proceedings. To learn how we can help, please contact the Law Offices of Steinhardt, Siskind and Lieberman, LLC. We can set up a no-cost consultation to discuss details. After reviewing your circumstances, a skilled Maryland Social Security disability lawyer will explain additional things to expect at the hearing.
Source:
ssa.gov/policy/docs/statcomps/di_asr/2020/sect04.html#table60