4 Things to Expect at a Maryland Workers' Compensation Mediation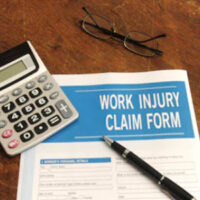 In a perfect world, after being injured at work, you would report the incident to your employer, file a claim with your employer's workers' compensation insurance company, and start receiving benefits promptly after being approved. Unfortunately, many employees encounter significant challenges in the process. If you disagree with the benefits amount or were denied by the insurer, you will have to get the Maryland Workers' Compensation Commission (WCC) involved with the dispute.
However, your claim will not immediately proceed to the hearing stage with WCC, as you may be required to go through workers' comp mediation to resolve your claim. You can trust a Maryland workers' compensation lawyer to represent you at the session, but you may benefit from learning what to expect with regards to mediation. 
Mediation may be required to resolve your workers' comp claim. If your employer's workers' compensation insurer denies your claim or refuses to pay the amount allowed by law, the WCC may require you to engage in mediation to resolve disputes. The format is less formal than a hearing or trial, and is focused on reaching a settlement through productive conversation and input from all parties. You can often finalize the mediation process quickly and without the risk of going before a judge.

Multiple parties will be in attendance at the mediation. One of the key players is the mediator, a licensed, trained official who will oversee the proceeding and guide the parties' discussion. This professional will help narrow down the facts and legal issues, convey offers between you and the insurer, and attempt to get the parties closer together on resolving the claim. In addition, besides you and your workers' comp lawyer, additional participants may be:
The attorney for your employer's workers' comp insurer;
The insurance company's adjuster; and,
Your employer's lawyer or other representative.

You will cover multiple topics during the mediation session. The subject matter at a workers' comp mediation could be any area in dispute regarding your claim. The most common disagreements involve the insurer's assertion that:
You are not an eligible employee;
Your injuries or occupational disease are not work-related;
You do not need time off to recover from your injuries;
You are seeking medical costs for unnecessary treatment; and,
Many others.

Mediation may not be the end of your workers' comp claim. Mediation is not binding on the parties, so you could still decide to go forward with a hearing before the WCC if dissatisfied with the result. Note that you could even agree on some issues and request a hearing on only the unresolved matters.

Our Maryland Workers' Comp Attorneys Will Advocate on Your Behalf at Mediation 
Though you may now have an idea of what to expect during a workers' comp mediation, it is still essential to have experienced legal counsel at your side. Our Maryland workers' compensation lawyers at the Law Offices of Steinhardt, Siskind and Lieberman, LLC can advise you throughout the proceeding, so you can obtain the fair benefits you deserve. To learn more please contact our offices in Glen Burnie, Owings Mills, Ellicott City, or Annapolis to set up a free consultation.
https://www.steinhardtlawfirm.com/when-maryland-employers-fail-to-report-a-work-related-injury/