4 OSHA Standards: Protecting Maryland Construction Workers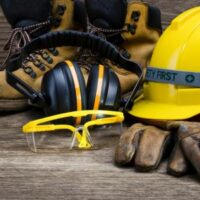 The Occupational Safety and Health Administration (OSHA) is tasked with ensuring a safe work environment for employees, an objective that starts with establishing regulations to protect workers. At the core is the general duty clause, which requires Maryland employers to provide a space that is free from the hazards that could cause harm to employees. This provision applies across all industries, but OSHA has also enacted rules for specific sectors that tend to present a higher risk of fatalities or injuries.
Together, these safety regulations create four groups of standards: General Industry, Maritime, Agriculture, and Construction. The majority of companies strictly comply with these rules, but some construction employers may threaten worker safety by shirking them or cutting corners. It is important to discuss options with a Maryland construction worker injury attorney if you were hurt because of violations of OSHA regulations.
OSHA Standards in Construction 
When you know that more than 1,000 construction workers are killed and another 400,000 suffer injuries every year, it is no surprise that OSHA provides a specialized set of rules for the industry. Some key provisions to note include:
Fall Protection: Companies must provide guardrails, safety net systems, and/or personal protective equipment whenever an employee is working at a level of 6 feet or higher on a construction site.
Confined Spaces: When working in certain areas of a construction site, there are risks associated with respiratory issues and engulfment. Contractors are responsible for atmospheric monitoring and protection against employees being swallowed by soil, sand, gravel, or water.
Stairways and Ladders: Falls from a height are common in the construction industry, so the duty of employers starts with providing training. In addition, specific rules require installation of cages, self-retracting lifelines, resting platforms, and other safety devices when the ladder and/or working height reach certain levels.
Overview of Maryland Workers' Comp Laws 
The state system for workers' compensation is one of no-fault, so you do not need to prove negligence by your construction employer. Instead, you must show that you are a covered employee who was hurt while performing job-related tasks. Qualifying workers are entitled to workers' comp benefits for medical costs, lost wages, disability, and others.
Note that you cannot sue your employer in court to recover civil damages, since Maryland law provides that workers' compensation is your sole remedy. However, there may be an exception for employers who put employees at risk through intentional actions. In some cases, a violation of OSHA regulations may enable you to seek civil remedies.
Trust Our Maryland Workers' Compensation Lawyers for Legal Help 
If you were hurt in a construction accident, time is of the essence to reach out to our team at the Law Offices of Steinhardt, Siskind and Lieberman, LLC. We can assist with the workers' comp claims process to ensure you get the benefits that are so crucial to supporting your health, financial situation, and future. For more information, please contact our firm to schedule a free consultation at our offices in Glen Burnie, Owings Mills, Ellicott City, or Annapolis, MD.
Resource:
osha.gov/laws-regs/oshact/section5-duties