4 Challenges You Face When Filing for SSDI/SSI for Fibromyalgia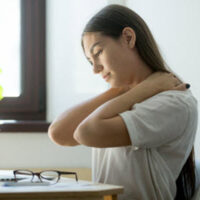 Individuals who have been diagnosed with fibromyalgia face many hurdles beyond the pain and physical implications, often due to credibility problems associated with an invisible condition. Many physicians believe that "fibro" is under-recognized and undertreated, at times making it difficult to convince your loved ones, co-workers, and others that you are suffering. If you cannot persuade people you know what you are going through, you can imagine the challenges in getting the Social Security Administration (SSA) to approve your claim for disability benefits.
However, these obstacles do not necessarily lead to a denial. They simply mean you need a strategy to meet the SSA strict eligibility rules related to the medical requirement. Your Maryland Social Security disability lawyer will be at your side to tackle such challenges as:
No Blue Book Listing: SSA maintains a Listing of Impairments that breaks down hundreds of medical conditions and separates them according to how they impact the human body. If you meet the criteria for an ailment on this "Blue Book," you qualify for Social Security Disability Insurance (SSDI) and Supplemental Security Income (SSI) benefits without additional medical evidence; you could also be approved if you do not quite meet the exact criteria, if their symptoms are similar in limitations. Fibromyalgia does not appear in SSA's Blue Book, leading to many denials.

Issues with the "Medically Determinable Impairment" (MDI) Requirement: SSA has published guidelines on fibromyalgia assessments, ruling that this condition must first be found as a Medically Determinable Impairment (MDI) before moving on to other eligibility criteria. MDI means that your fibro has been established via medical evidence of its existence, rather than just your allegations. Because there are no reliable diagnostic tests specifically for fibro, SSA may find that you do not meet the MDI criteria.

Problems Ruling Out Other Conditions: Fibromyalgia is accompanied by widespread pain, severe fatigue, fogginess or grogginess, and many other symptoms. Issues can arise because these health implications could be the result of other medical conditions, including:
Hypothyroidism;
Rheumatoid arthritis;
Lupus; or,
Multiple sclerosis.
Narrowing down your ailment and eliminating other possible disorders can be a lengthy process, sometimes taking years. 
Assessments of Your Residual Functional Capacity (RFC): If SSA does find that you have MDI, there are still additional levels of assessment to be approved for SSDI/SSI benefits. Your RFC is an evaluation of whether there is other work you can do as a person with fibromyalgia, and SSA will look at positions you have held in the past. The focus will be on your exertion levels, such as how much you can lift, be on your feet, or sit for extended periods of time.
Trust Our Maryland SSDI/SSI Attorney for Help Overcoming Challenges 
If you suffer from fibromyalgia and were denied Social Security benefits, you may be able to beat these obstacles through reconsideration or a disability hearing. For more information, please contact the Law Offices of Steinhardt, Siskind and Lieberman, LLC. We can schedule a free consultation to discuss your circumstances and determine how to proceed.