3 Facts to Help You Understand Short-Term Disability Benefits in Maryland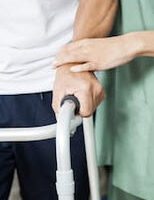 Americans do not tend to take much time off work throughout the year, at a rate of just 2.8 absences for the 117.4 million people employed as full-time wage and salaried workers as reported by the US Bureau of Labor Statistics. However, there are plenty of individuals who need an extended leave of absence for illness, injury, or related reasons. If your circumstances are such that you must take time off for more than just a couple of days, you may be wondering about your options. Depending on your situation, you might be able to obtain short-term disability benefits under an insurance plan offered through your employer or one you pay for yourself.
Unfortunately, the terminology, relevant laws, and process for obtaining short-term disability benefits can be overwhelming. Therefore, you should rely on a Maryland disability lawyer to assess whether you are eligible and handle the essential tasks. To get an idea of what to expect, these facts about short-term disability benefits may be useful.
Disability insurance is not part of Social Security disability programs. You may have heard about seeking benefits under the federal Social Security Disability Insurance (SSDI) or Supplemental Security Income (SSI) programs. However, both short- and long-term disability insurance are separate from public assistance programs; you will deal with a private company – the insurer – to obtain benefits. Plus, both SSDI and SSI require that your disability be expected to last for a year or more, so you may not qualify for benefits when taking a short time away from work.

Your employer is not required to offer short-term disability insurance. Maryland is NOT one of the five states that force employers to offer this perk within employee benefits packages. As such, companies have the option of offering short-term disability to employees – and many do because it helps with employee retention. If your employer does not offer it, you will have to purchase a plan on your own.

Eligibility for short-term disability benefits varies. In general, you will qualify for benefits under a private policy if you would be eligible for SSDI/SSI – but are not because your condition will not last a year. Still, there are many additional requirements imposed by the company or plan administrator for short-term disability insurance. Typically:
You will need to be employed by your employer for at least 90 days;
You might be required to use up sick or personal time off before seeking benefits;
You may need to be away from work for 7-14 days before you can submit a claim for short-term disability benefits; and,
Your benefits will probably be a percentage of your regular salary, not the entire amount.

Get Details from a Maryland Short- and Long-Term Disability Attorney 
This overview about short-term disability insurance may help you understand the basics, but it should also be useful for explaining your other options. To learn more about long-term disability and SSDI/SSI, please contact the Maryland long-term disability lawyers at Law Offices of Steinhardt, Siskind and Lieberman, LLC. We can set up a free consultation to review your situation and advise you on next steps.
Resource:
bls.gov/cps/cpsaat47.htm#cps_eeann_abs_ft_occu_ind.f.1