Can I File a New Social Security Disability Claim After a Denial?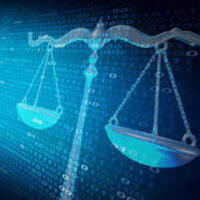 Even if you receive bad news through a denial of your disability claim, it's important to realize you still have options. The Social Security Administration (SSA) doesn't place a limitation on the number of times you can apply, but you should note that there are different strategies to pursuing your claim. On the one hand, you could go through the four stages of the Social Security disability appeals process; however, you could also reapply by submitting an entirely new application.
Every case is different, so you should consult with a Maryland Social Security disability lawyer about the best way to proceed. Still, you can read on for the basics on your options after a denial of your initial application. 
The Legal Effect of a Social Security Disability Denial: There's a myriad of reasons SSA may reject your claim for Social Security Disability Insurance or Supplemental Security Income (SSDI/SSI), but they generally come down to two issues:
You failed to meet the medical requirements by not providing sufficient information regarding your disabling medical condition; and/or,
You didn't satisfy the non-medical requirements. For SSDI, this usually means you didn't show sufficient work history; for a need-based program like SSI, you probably didn't meet the standards for assets and income.
Your situation may seem grim, but you should remember that the approval rate for initial SSDI/SSI applications is low. Less than a third of applicants prove eligibility for benefits on the first try. Some will opt to request reconsideration, which involves a re-examination of your same application materials – plus, any new documentation. However, there may be advantages to starting from scratch.
Filing a New Application for Social Security Disability Benefits: If you're considering a new claim, you should note the statistics. In most cases – around 871,000 – SSA denies an application based upon non-medical issues. Approximately 547,000 claims are denied because the applicant didn't satisfy the medical requirements. As such, it's likely you'll need to focus your efforts accordingly.
SSDI: The key to the non-medical criteria is your work history. The specifics are complex, but you must generally accumulate at least 40 work quarters, based upon what you've earned in recent years.
SSI: With this program, you'll only qualify if your assets and income are below a certain threshold. You may be eligible if you have less than $2,000 in assets and earn less than $783 per month; for couples, these amounts are $3,000 and $1,175, respectively.
Rely on a Maryland SSDI/SSI Attorney for Assistance with Your Claim 
From submitting your initial application through the different stages of appeals, the Social Security disability claims process is complicated. Fortunately, you're allowed to retain a lawyer to assist at every step along the way. At the Law Offices of Steinhardt, Siskind and Lieberman, LLC, our team has in-depth knowledge of each phase. We can explain what to expect and assist with the process, so please contact our firm for more information. We can schedule a free consultation at our offices in Glen Burnie, Owings Mills, Ellicott City, or Annapolis, MD.
https://www.steinhardtlawfirm.com/5-helpful-resources-for-maryland-residents-with-disabilities/