What You Need to Know About Going Back to Work After Social Security Disability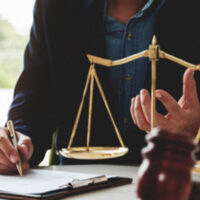 Though you might have enjoyed your time off while recovering from a disability, there may come a point where you're eager to get back to work. Of course, you may also have some doubts about whether you can perform job-related responsibilities after a period of time out of the workforce. Depending on how long you were under disability, you may need support or assistance with employment issues.
Plus, you may be concerned about what happens to your Social Security Disability benefits if you try to return to your work and cannot. You probably remember the challenges you faced the first time around, so the idea of having to go through the claims process again may fill you with dread. Fortunately, there are options for people in your position, and a Maryland Social Security Disability lawyer can explain in more detail. You might also find it helpful to review some background information.
Social Security Administration Work Incentives Planning and Assistance (WIPA) Programs: Many people want to return to work, but they lack the resources and support to find suitable employment. For this reason, SSA offers various programs that help disability recipients transition into the workplace. You may qualify for one or more WIPA programs, such as:
Earned Income Exclusion, which prevents SSA from reducing your benefits by more than half of your income;
Student Earned Income Exclusion, a similar program that applies to students under age 22;
Blind Work Expenses to cover costs related to transportation, meals, and related expenses during work hours;
Plan to Achieve Self-Support, which allows you to save money and not have it count toward your monthly benefit amount;
Continued Medicaid Eligibility; and,
Many others.

What to Expect When You Return to the Workplace: You're still required to report to SSA regarding your income and work hours, since you're still eligible to receive benefits for a period of time after you return. For up to nine months, you're on a sort of trial period; SSA won't terminate your benefits in case the arrangement doesn't prove successful. As such, you'll receive your benefits PLUS your paycheck – but your benefits amount will be adjusted based upon how much you're earning.
A Warning About Working Under the Radar: You should note that there are serious consequences if you return to the workforce without notifying SSA and reporting your situation. Not only will you have to pay back benefits you unlawfully received, but it's likely that these payments will be terminated. You could also face criminal charges for Social Security fraud, which may mean jail time if convicted. 
Return to Work with Help from a Maryland Social Security Disability Attorney 
At the Law Offices of Steinhardt, Siskind and Lieberman, LLC, our Maryland Social Security Disability lawyers understand the conundrum you face when you want to go back to work – but have concerns about your financial situation if you do. We can explain how Social Security Disability laws apply to your circumstances, so please contact our firm to set up a no-cost consultation. We serve clients throughout Maryland from our offices in Glen Burnie, Owings Mills, Ellicott City, and Annapolis, and we're happy to help.
https://www.steinhardtlawfirm.com/social-security-disability-for-children-a-guide-for-parents/