What Maintenance Workers Need To File A Maryland Workers' Comp Claim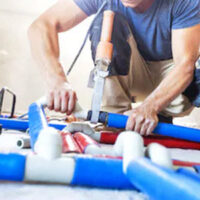 Maintenance workers function in a physically demanding environment as they handle upkeep and repairs on plumbing, HVAC, electrical, security, and other building systems. Injuries are common, at times so severe that you require medical care and cannot work. With some cases of workplace injuries, an employee will have no trouble getting workers' compensation injuries. However, you may need to take the next steps by filing with the Maryland Workers' Compensation Commission (MD WCC) if your claim was denied or you did not receive the benefits you deserve.
Once your matter is before the MD WCC, you will need meticulous records and extensive information to support your claim. These are details that officials will use to make a decision on awarding monetary benefits, so solid, exhaustive documentation is critical. A Maryland maintenance worker injury lawyer will advise you on gathering such paperwork as:
Medical Records: Qualifying employees are entitled to benefits for all medical care that is reasonable and necessary to treat work-related injuries. To obtain these amounts, you will need to submit all medical records regarding:
Diagnosis of your workplace injuries or occupational disease;
All treatment you received, including emergency care, hospitalization, surgery, and other care;
Physical limitations linked to your medical condition;
Prognosis; and,
Long-term complications and consequences of your injuries.
In addition to covering medical bills, your records are also important for establishing your ability to return to work OR take on a less physically demanding position.
Notice to Employer: Maryland workers' comp laws require maintenance workers to inform their employers of a workplace injury within 10 days after the accident or within a year of discovering an occupational illness. It is best to provide the notice to an employer in writing, so make sure to include your name, details about the time, place, and date of the injuries. If you did handle the notification through written communication, this is another important document to gather.
 Pictures: It is always a good idea to capture images after a workplace accident, and this is especially true for injured maintenance workers. Tasks of the job require dealing with complicated, potentially dangerous systems within the facility and its equipment. If you grabbed your cell phone and took pics after an accident, make sure to have these handy.
Accident or Police Reports: Maintenance workers are often required to travel among job sites when the employer has multiple locations, putting them at risk of motor vehicle accidents. If your job-related injuries were the result of an auto collision, it is important to keep the police report and any other documents generated by officials at the scene. 
Discuss Workers' Comp Benefits with a Maryland Maintenance Worker Injury Attorney
Even with these documents, it is still essential to get legal help from an experienced workers' comp lawyer when going before the MD WCC. Our team at the Law Offices of Steinhardt, Siskind and Lieberman, LLC is prepared to assist, so please contact us today to schedule a free consultation. We can meet with you at our offices in Glen Burnie, Owings Mills, Ellicott City, or Annapolis, MD.
Source:
wcc.state.md.us/Gen_Info/WCC_Benefits.html