What is the SSDI Compassionate Allowances Program?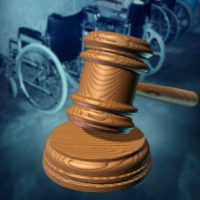 Social Security Disability Insurance (SSDI) and Supplemental Security Income (SSI) benefits are intended to provide financial support to people who suffer from an illness or injury that impairs their ability to work. The application process can be long and challenging, causing financial strain during the months it takes to obtain approval. However, the Social Security Administration (SSA) recognizes that some conditions are so debilitating that the applicant deserves an expedited process.
The Compassionate Allowances program was created to identify certain disabilities that are so severe and obvious, additional investigation may be unnecessary. A Maryland SSDI attorney can provide more personalized information, but it  may help to review some details you need to know about the Compassionate Allowances program.
Speedier Approval: With a typical SSDI or SSI application, the process can take several months as the SSA reviews medical documents, your statements, witness testimony, and other evidence of impairment. Compassionate Allowances is an expedited process because it bypasses this in-depth investigation when an applicant suffers from a designated medical condition. It is possible to still be denied SSDI benefits some time after being approved under the Compassionate Allowances program. However, you may not be required to pay back funds you received in the meantime. 
Streamlined Application Process: Generally, an application for SSDI or SSI requires you to submit a vast amount of information on your life, medical condition, overall health, and medical history. Compassionate Allowance is based upon a list of impairments. If your medical condition matches an item on the list, you may be eligible to start receiving benefits quickly.
"Quickly" Does Not Mean Instantly: Even with an expedited process, you will not walk out the door with a check after being approved. There is still a period of investigation to ensure you qualify for SSDI – and for Compassionate Allowances. This may mean a delay in receiving payments. Still, it is likely that benefits will arrive within a few weeks or a couple of months – much faster than a typical SSDI application. 
Separate from Listing of Impairments: The disabling conditions on the Compassionate Allowances list is not to be confused with the SSA's "Listing of Impairments," known as the Blue Book. There is some overlap, but you cannot expect an automatic approval just because your condition appears on one list or the other. 
No Effect on Medicare: Compassionate Allowances is an expedited process for purposes of SSDI and SSI; it does not have an impact on the timeline of Medicare benefits. You will not be awarded Medicare until 24 months after the disability onset date as established by the SSA. During this period, you may want to investigate private insurance options if your monthly disability payments do not sufficiently cover your medical bills. 
A Maryland Disability Attorney Can Assist with Compassionate Allowances SSDI Claims 
For more information on qualifying and applying for SSA's Compassionate Allowances, so please contact the Law Offices of Steinhardt, Siskind and Lieberman, LLC to set up a free consultation. Our lawyers have extensive knowledge regarding the program, and we can help explain the process.
Resource:
ssa.gov/compassionateallowances/
https://www.steinhardtlawfirm.com/how-spouses-benefits-work-under-ssdi/