What Does SSA Review for Determining Cancer Disability?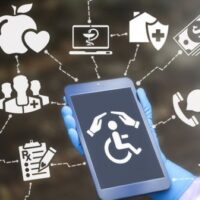 Cancer is one of the leading causes of death globally and in the US, and the data indicates that trends will rise in the coming years. According to the National Cancer Institute (NCI), the number of cancer survivors living in the US is projected to be 22.2 million by 2030. Every year, there are 1.8 million new cases reported. Health care providers have access to advanced technology to aggressively go after cancer, but some patients are still affected by varying levels of disability.
Disability is a broad term in everyday use, but it is extremely specific as applied by the Social Security Administration (SSA). As devastating as the idea of cancer may be, it does not always meet strict rules for the two disability programs, Social Security Disability Insurance (SSDI) and Supplemental Security Income (SSI). To better understand the factors that are most important in your situation, you should consult with a Maryland Social Security disability lawyer. Some background information is also informative.
Blue Book Listings: SSA maintains a Listing of Impairments that covers a wide range of medical conditions that qualify as disabilities, and there are multiple factors to consider for cancer:
The origin of the tumor or cancerous cells;
Extent of the involvement, meaning the spread of cancer and how it is staged;
The duration and frequency of your therapies, and your response to treatment; and,
How the post-treatment side effects impact your life, such as the effects of chemotherapy. 
Non-Blue Book Cancers: In many cases, the specific type of cancer that health care providers diagnosed for you does not exactly meet the criteria for the Blue Book. If not, SSA will not immediately deny your claim, but officials will look to see how your cancer meets a criteria for another body system. Plus, SSA reviews your eligibility based upon whether you equal a listing in the Blue Book, and your residual functional capacity will be a factor.
 Compassionate Allowance: Some types of cancer will fall under the SSA Compassionate Allowance (CAL) program, which expedites the SSDI/SSI applications for those who qualify. When your application is reviewed, SSA uses technology to flag those that include certain medical conditions. These are ailments that are extremely debilitating, difficult to treat, and usually terminal. The CAL program allows these applicants to start receiving benefits faster than through normal processing. Many cancers are on the list, which is compiled with input from the medical community.
 Sufficiency of Evidence: Another factor that SSA reviews when assessing cancer as a disability is the documentary proof that you provide. If you do not supply sufficient medical evidence, you could be denied Social Security disability benefits.
Consult with a Maryland SSDI/SSI Attorney for More Information
It helps to know what SSA reviews when assessing cancer disability for SSDI/SSI, but there are additional details that are very fact-specific for each claim. To learn how these factors apply in your case, please contact the Law Offices of Steinhardt, Siskind and Lieberman, LLC. We can set up a no-cost consultation with a knowledgeable Social Security disability lawyer.
Source:
cancer.gov/about-cancer/understanding/statistics