What Does a Social Security Disability Attorney Do?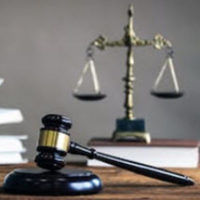 If you suffer from a medical condition that limits you or prevents you from working, you may be eligible for Social Security Disability Insurance (SSDI) benefits. However, meeting the strict qualifications rules is more complicated than you'd expect. According to data from the Social Security Administration (SSA), only 28 percent of people are approved at the initial SSDI application level annually. A denial can hit hard financially when you're already out of work and medical bills are piling up, so retaining experienced legal counsel is critical. To understand why, you should review some of the top legal services your Maryland Social Security disability lawyer will provide.
Investigating and Collecting Evidence: Though there are many factors that affect eligibility for SSDI, they mainly pertain to two points that SSA will focus on:
The nature of your illness or injury; and,
The extent to which your medical condition limits your ability to work or prevents you from performing your job.
With respect to #1, your medical records will be crucial. Your attorney will conduct a thorough investigation into these documents to ensure that you have solid support for your SSDI claim. In addition, your lawyer will consult with your employer and co-workers to obtain statements regarding your physical capabilities at work. Input from your family and loved ones may also be useful in pointing out your limitations. 
Preparing Your SSDI Application: Though anyone could conceivably fill out the forms required by SSA, your SSDI attorney has essential knowledge of the regulations that apply to your claim. If you don't have an in-depth understanding of these rules, it's easy to make a mistake on the paperwork or fail to include necessary documentation. Your chances of getting approval at the initial application level improve significantly when you have a legal advocate on your side. 
Representing You in SSA Proceedings: Your SSDI attorney is dedicated to getting SSA approval the first time around, but the agency may still reject your application for benefits. Fortunately, you have additional options to pursue your claim, so you can trust your lawyer to assist with:
A request for reconsideration, in which you have the opportunity to supply SSA with additional documents or information regarding a change in your medical condition;
A formal disability hearing, a proceeding that's very similar to a court trial where an administrative law judge presides;
SSA appeal, which is the final proceeding within the SSDI administrative process; and,
A lawsuit with the US Court System, after you've exhausted your administrative remedies.
Speak to a Maryland Social Security Disability Attorney for Free 
Now that you have a general idea of what an SSDI lawyer does, you can see why retaining experienced legal counsel is essential to success with your claim for benefits. To learn more about how we can help, please contact the Law Offices of Steinhardt, Siskind and Lieberman, LLC. We're happy to set up a no-cost consultation at any of our offices in Glen Burnie, Owings Mills, Ellicott City, or Annapolis, MD.
https://www.steinhardtlawfirm.com/overview-of-alleged-onset-date-for-purposes-of-ssdi/